Day 24/ Breakout/ Moderate acne turned cystic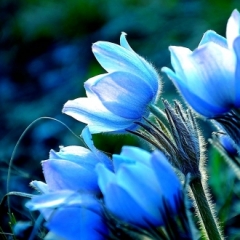 Entry posted by Yvogue ·
262 views
Thought I would update everyone on the past 4 days since I wont be able to tomorrow because it's my 21st birthday!!! (and yes I will be drinking while on Accutane tomorrow. My mom is a doctor and she said that since I am on a low dose drinking wouldn't damage my liver)
The day after I updated everyone I formed another cystic pimple on my left jaw line

... it's really weird because when I had my first initial breakout all the cystic pimples that I had on the right side of my face decided to switch to the same exact spots on the left side of my face? As I am writing this I have Three Cystic pimples on the left side of my face that are slowly going down. Over the weekend I went Skiing with some friends and I skipped taking my pill for a day so that might be why I formed another pimple?
Anyway just thought I would let everyone Know I am having another initial breakout (right before my birthday) but I am honestly not bothered by it at all because I have seen for the past two weeks how amazing Accutane is and how quickly it clears up my skin after I have a breakout.
Side comment: Anyone that has moderate acne and never gets cystic acne, you will most likely end up getting cystic breakouts while on this, however they are not all that bad because they clear up so fast and don't leave me any marks. My sister made a comment to me the other day about how she has never seen me with such big painful looking pimples, I told her it was honestly not a big deal because I have seen first hand how amazing my skin looks while it is not purging. She has acne opposite to mine, which is moderate to severe cystic acne. She wants to go on Accutane but is discouraged by the fact that I am now getting a few Cystic Pimples. Her thought is that if I am getting them hers will be 20x worse, everyone goes through something different while on accutane, but what keeps me going is the thought of having clear skin one day.