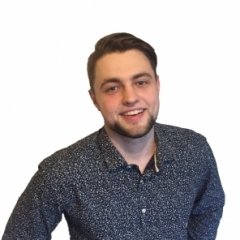 Human microbiome is a big eco-system/community with trillions of living microorganisms that reside largely in your gut.

Another microbiome as a host to millions of microorganisms/ bacteria is your skin.

And in every microbiome ( your gut or skin ) you have good and bad bacteria.

But as within any ecosystem - balance is the key.

By certain things trying to destroy or introduce we can throw things out of balance.

So when the bad bacteria begin to outnumber the good bacteria, your health is more likely to suffer. Simply because your gut bacteria has become unhealthy.

And from my own practice by helping hand full people with acne / and other similar "health enthusiasts" like me, have showed impressive results that damaged and unhealthy gut bacteria is one of the reasons behind your acne!

So, when it comes to microbiomes, the good bacteria are essential for maintaining healthy balance.

How can you know if your gut bacteria is unhealthy?

1. Do you have acne?
2. Do you have to use a toilet paper?

So as a small resolution - Acne is just a symptom caused by much bigger problems!

And unhealthy gut bacteria is just one of the big problems!
Be aware that yogurt, kefir, and probiotic powders will not solve your unhealthy gut bacterias problem!

For this reason, if you are interested to know the truth behind how to take care at least one of the main generators behind acne - send me a message, and lets have a free 15 minute chat!

Sources:
https://www.worldhealth.net/news/probiotics-skin-health/
https://www.amymyersmd.com/2017/11/antibiotics-wreak-havoc-gut/
https://www.ncbi.nlm.nih.gov/pubmed/30340338