Day 14, Week 2. Initial Breakout? + Oil Cleansing Method.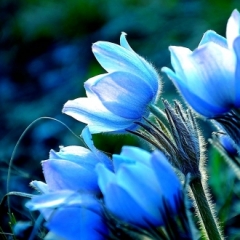 Entry posted by Yvogue ·
314 views
Day 11
I woke up with 3 huge under the skin pimples on my chin and I could feel one under my skin on the right side of my cheek bone. I'm assuming this is the initial breakout? I
n
ever
get pimples on my chin..these are the worst pimples I have ever had. The only good thing about them is that they are under the skin and not red at all.
Day 12:
I woke up with another pimple on the right side of my face, however this one is a small whitehead. I put on makeup today and it looked horrible on my skin. It was a really weird texture and made my under the skin acne stand out more. I have decided to start doing the oil cleansing method with Jojoba Oil so I can really get all the dirt out of my pores and add moisture to my skin at the same time. I did put Epiduo on my pimples last night, and when I woke up this morning they seemed smaller but now my skin is very red/ irritated in the areas i put on the Epiduo... looks like I wont be spot treating anymore.
Day 13:
When I woke up this morning my skin looked amazing! The hyper pigmentation was very faint and the pimples on my chin are down in size by about 60%. When I put on makeup today the texture was perfect. My skin looked very smooth and I didn't have any oil throughout the day( I don't think I have ever experienced a day without having to blot my skin every two hours)! My scalp Is very dry and itchy, its so hard to stop myself from scratching it, I am going to invest in a really good deep conditioning treatment for my hair because i'm really scared it'll start to fall out. The corners around my nose are starting to become very dry and my lips are still about the same. They are no longer uncomfortably dry and I'm gonna have to give all the credit to Aquaphor for that one.
Day 14:
WOW! I woke up this morning with my skin looking the best that I have seen it in a while and I strongly believe this is due to the oil cleansing method and Accutane combined. I have been doing the oil cleansing method for the past three nights and let me tell you I should have started doing this a looooong time ago. I was just scared that if I tried it I would wake up with ten new pimples on my face. I couldn't take the dryness in my face anymore and I decided that since I am on accutane already I might as well just go for it. I remove my makeup at night with Jojoba Oil and then wipe that off with a warm paper towel, I then get more Jojoba oil and massage it into my skin for 2 minutes and remove it with a warm paper towel after, Finally I wash my face with a cleanser and apply CeraVe Moisturizer. My acne is down by about 90% and the hyper pigmentation is also down by about 50%. I'm so happy with the results so far and I do believe the OCM and Accutane combined have really helped my skin.
Now I am not to sure if this was my initial breakout? I was expecting it to be a lot worse, I'm still going to expect the worst just so I don't feel discouraged if I do get another Purge. But for now things are looking great and my skin has never looked so good! I am loving this Jojoba Oil!!!