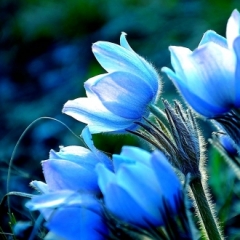 Entry posted by Yvogue ·
251 views
Day 10
First 5 days:
Hey everyone so today is day 10 of being on 40mg everyday. The first 5 days I didn't notice any significant changes, however I did get a cluster of 4 big whiteheads around my chin/jawline. I was unsure if this was because of the Accutane or because I was about to start my period in a few days? I am going to assume the acne was a result of both the Accutane and my hormones because I usually never get such bad acne on my jawline.
Day 6-10:
On day 6 is when I started to notice the Accutane was working, I woke up with my lips feeling very uncomfortable. They did not feel dry, they felt more dehydrated (In my first post I talk about how I have very dry lips to begin with so I was concerned about that).I went out to buy some Aquaphor and that helped me so much! Now remember how I had the cluster of pimples on my jawline near my chin, well on day 7 I woke up with them completely dried over (almost like a scab) and my skin in that area looked like it was wanting to fall right off. I gave it a few hours before deciding to steam and exfoliate that area, right after I did that all the dried up pimples that I had were gone and the hyper-pigmentation in that area was very very light,it was like My sin had been healing that area for a month or two(usually right after I have a breakout that bad I get very bright dark red marks that do not fade for 1- 3 months.) Now for days 8-10 I have had extremely dehydrated lips, I have to apply the Aquaphor once every hour or more, I am going to have to start exfoliating my lips once a day because my skin is flaking off so easily. It doesn't hurt its more just a very uncomfortable feeling. One positive thing is that My hair isn't oily at all, Its been three days since I have washed it and it still looks fresh!!! I woke up with two very small whiteheads on my cheeks and a big pimple right below my lip, its not bothering me that much because it is not visible it just hurts whenever I touch it. Anyway that is my update for now, I'll be back in 5 days to update you all on how everything is going!
Oh yeah I forgot to mention something.My period came about 5 days late, I am on hormonal birth control and my period is very regular so I am guessing its a mixture of the HBC and 40mg that made it come late? If anyone else has had this problem while on Accutane let me know in the comments because this is kinda weird.