Week One of Accutane (with pictures)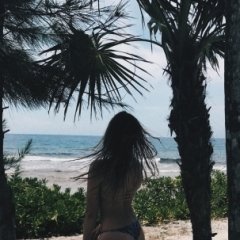 Hi everyone, I am just finishing up my first week of Accutane and I am noticing many improvements. I know many people say you cannot notice any changes until usually a month in but mine are substantial. As you can notice all of my acne has completely stopped forming and my old pimples/scars are now healing.

Current Accutane Skin Care Routine
I have been using argan oil and cer-ve as a moisturizer for my face, Aquaphor for my lips, and Cetaphil as my cleanser. So far I have noticed my skin is a little drier than normal, but with my intensive moisturizing routine, I have not noticed any peeling. I apply the argan oil first then add a layer of cer-ve on top to lock in the moisture morning and night. I wash my face once a day at night before I get in the shower. I apply Aquaphor at least once every hour to combat the imminent lip dryness. This has kept my skin moisturized and healing the scars very quickly. I also drink 4 bottles of water every day which helps keep your skin moisturized as well as combat some side effects such as headaches and muscle cramps.

Side Effects
The only side effect I have noticed is 2 days after I started taking the medicine I had pretty intense muscle cramps in the upper part of my leg. I had not had any physical activity the day before just a normal day at work, so I'm almost positive that was caused by the Accutane starting to affect my body. I also had a mild headache my 2nd and 3rd day but drinking a lot of water helped that subside. Since then my side effects have passed and I pray they stay away.