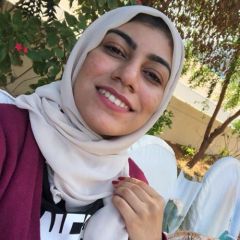 Entry posted by Eman94 ·
201 views
This week's plan will be focused on clearing out all the active breakouts I got from last week's fail.
I figured that maybe Avène Cleanance Expert made my skin worse because it was targeted for oily skin. My skin type is combination but a bit more on the dry side on the cheeks.
I decided to start washing my face only once a day in order to keep the natural moisture my skin produces. This sounds crazy but I'm willing to try this and see how it'll affect my skin.
So here is this week's skin routine:
Morning:
- Cleanse with Garnier Micellar Water
- Spot treat my pimples with tea tree oil
- wait for 10 minutes then use Azaelic acid

Night:
- wash my face with VLCC mandarin and tomato face wash
- use Avène TriAcneal emulsion

I know this is not a perfect skin care routine as I won't be using a moisturizer. Not moisturizing my skin doesn't cause me breakouts som I'm ok with that. Plus, I said the goal here is to clear all my active breakouts. Also, I'm minimizing the skin products I'm using so I'm able to pinpoint anything that could be causing me more breakouts.