Week 1: How I made my acne 10 times worse in a week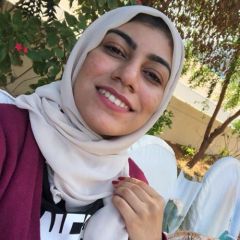 Okay, so as I mentioned in my last blog, I really liked a product from Avène Cleanance range.
I decided to get another product from that range and start a new skin routine since whatever I was doing wasn't working anyways.
Avène Cleanance Expert- emulsion has so many great reviews and a lot of people swear by it. It claims that it is a moisturizer that eliminates and prevents spots. After I did my research I decided to buy it and use it as my daily moisturizer.

The skin routine I came up with for this week is:
Morning:
- vlcc mandarin and tomato face wash
- Avène Cleanance Expert- emulsion

Night:
- vlcc mandarin and tomato face wash
- Azealic acid 20%

Weekly:
- Morrocan Clay mask
- Avène Tri-Acneal expert

here's what happened:
First thing I noticed was that my pimples got larger and some other pimples formed white heads. My first thoughts were, great this is working it's pushing everything out. It took me three days to notice that maybe it's LITERALLY pushing EVERYTHING out.
I started getting new pimples and white heads like crazy and the older pimples didn't even go away.
I didn't want to believe that something was wrong and I convinced myself that my skin is maybe purging. I kept using it for 6 days until I noticed new pimples in areas that has been clear for months.
That's it. That was the last straw. This new routine sucks. Off to the next one.

Oh, one more thing. In no way am I bashing the brand or the product, like i said it worked for many many people. It just didn't work for me. When I say it sucks I mean it sucks for my skin. Actually never mind, my skin just sucks.