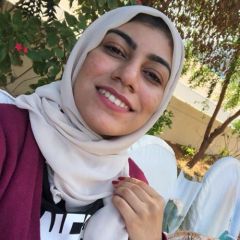 Entry posted by Eman94 ·
181 views
Hey everyone,
So I decided to join this community and write a blog because I need all the support and help I can get with my struggle. I decided to start a blog here because this website is like a Wikipedia for our pores


Now let's dive in to the history of my lovely acne before I get to where I am now.
When I first started to get acne all of my acne was on my forehead, my chin used to break out sometimes, and my cheeks where completely clear. By the time I graduated high school my face was somewhat clear.
Cut to my late teens to early twenties, all of my breakouts moved to my chin and jawline and my forehead was completely clear. I can't really remember when did i start developing acne on my cheeks. But I know for sure that I had them when I was 23 and I have them now at the age of 24.
I think what helped with the acne on my chin was Azealic Acid. I use 20% and it's my favorite acne fighting product.
Anyways, so about my skin now. I have mild acne that I wasn't too bothered about. I didn't even follow any skin care routine. However, one day I visited my GP and he seemed to be bothered by it so he referred me to a dermatologist. I was then put on Doxycycline for a month and I was advised to continue using Azealic acid and start using Tretinoin 0.025%
To be honest I don't think Doxycycline helped and right after I stopped using it my skin started breaking out again. But for some miraculous reason my skin cleared out completely (except for acne scars of course)
My happiness with my clear skin lasted for two months before my skin started breaking out again.


It could be because I tries using bio oil for my acne scars, or because I decided to use Foreo Luna to cleanse my face, or because my face just sucks.

On my next post I'll share the products that I love and want to keep using and I'll also share my first skin routine fail.