I closed on week 2 of my new regimen, and I'm feeling pretty good about improvements. My active breakouts are starting to heal and my new pimples have mostly just been small whiteheads. An ongoing cyst by my right ear "refilled," but I'm hoping to leave this be and let nature do its work. Pics below compare day 14 to day 1.

To reiterate, for the past two weeks I have been taking:
Vitamin D3 (4,000iu)

Saw Palmetto (500mg)

Stinging Nettle (500mg)

Vitamin C (1,000mg)

L-Lysine (2,000mg)

Women's Daily Multivitamin Gummies
The past week I added in:
Evening Primrose Oil (1,300mg)

A new moisturizer with

Aloe, Vitamin C, E, Retinol, Green Tea, CoQ10, Kukui Nut Oil, Shea Butter, Jojoba Oil, MSM, etc. + a few drops of Evening Primrose Oil (I realized I may have actually been overdryingn my face with all the washing.)
Day 14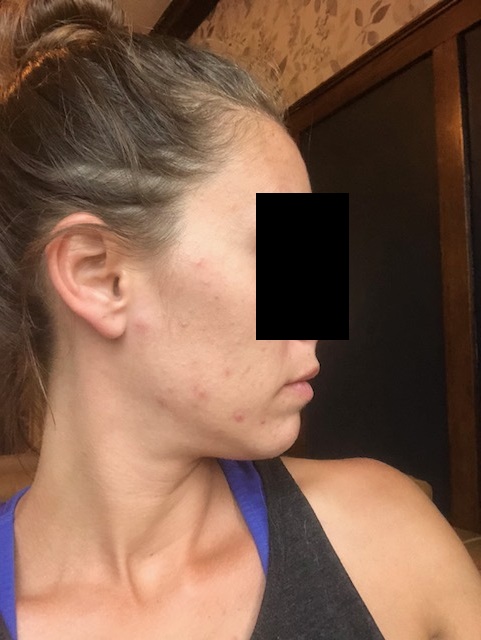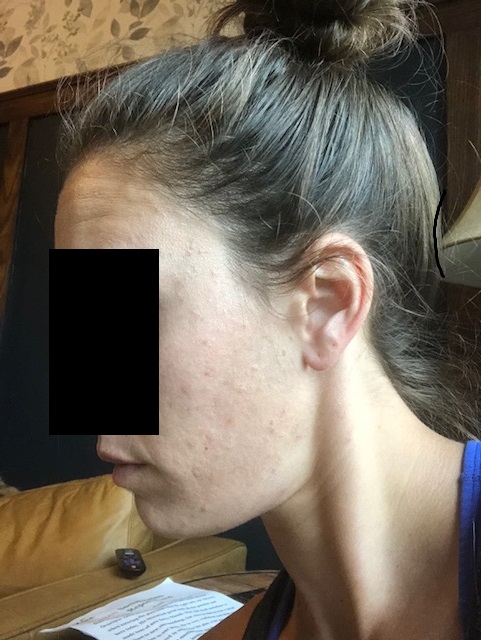 Day 1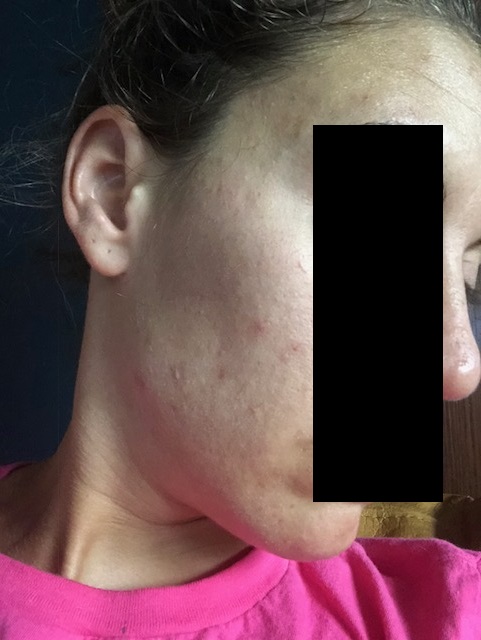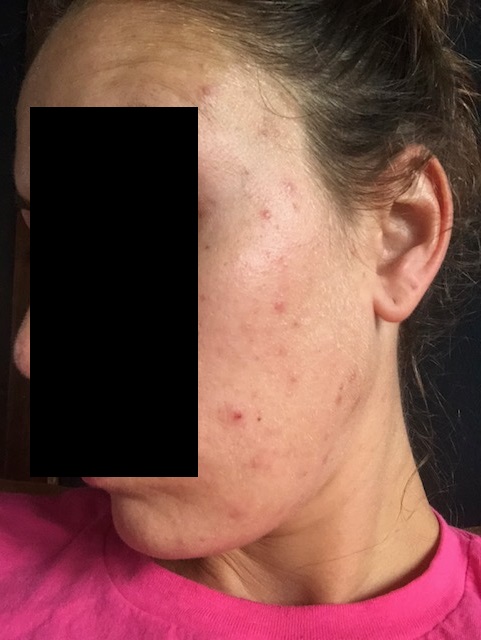 I'll try hard to keep the lighting and angles the same on my future pics. Stay tuned!