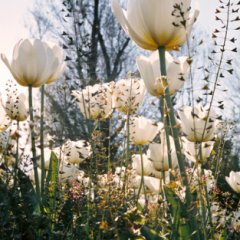 What is Differin?
Differin is the registered name of an American gel product whose active ingredient is an adapalene (specifically 0.1%). Adapalenes are third generation retinoids, which are based on Vitamin A. Vitamin A has an effect on epithelial cell growth.

How does Differin work?
It is different to a lot of other topical treatments as it goes very deep into the pores and regulates skin cell turnover. This reduces the number of spots that develop since cells can't build up in pores. It also has an anti-inflammatory effect, so you feel more comfortable during the day. It therefore clears up existing spots as well as prevents more acne.

How do you get and use Differin?
It is one of the only over-the-counter retinoids, and used to clear mild-to-moderate acne. You should use it once day, usually before going to bed, and skipping days can set you back on the treatment regime. In the first weeks, you may see more redness and dryness due to the retinisation of your skin, which means your skin is just getting used to the gel. Weeks 6-10 are when the results should be appearing on your skin. The main side effect is sensitivity to direct sunlight.