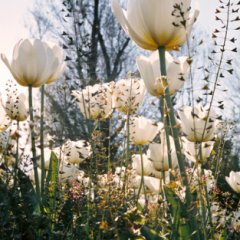 WEEK 12

This is an extra update 2 weeks after the milestone 'week 10' for Differin. I'm currently on a residential summer camp job so I'm spending time in the sun and am not in control of what I eat or the cleanliness of my bedsheets. Taking this into account, as well as the working hours and how much sleep I'm getting, I'm still quite happy with my skin. I'm glad I went on Differin because it took my skin from 10 to 4, which is massive progress. However, the final 4 to totally clear skin is bothering me.

Still, there are no cysts, or massive pustules which really irritate my skin or look terrible. It's just the remaining scars, small whiteheads and discolouration which make it look a lot worse than it actually is. However, I do not think Differin addresses this particularly, so I will have to look elsewhere for this solution.

On the whole, I am happy with my Differin results, but understand it may be hard for people to undergo the purging phase. Even I was faltering! However, as topical treatments go, I have to say it's minimal work for a very important result - to stop the worst kind of acne appearing and scarring my cheeks.