Does Eating Nut Cause Acne?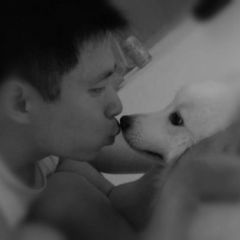 Our mothers always tell us not to eat so much nuts if we want to avoid an acne outbreak. Although we often comply with what our moms say, we often think to ourselves if any of these old wives' tales are actually true. Well, the truth is that studies have shown that there is very little correlation between acne outbreak and nut consumption.
We speak to Dr. Siew Tuck Wah from Radium Medical Aesthetics as he tells us more about how acne is formed and if nuts really cause acne outbreak.
What causes acne?
Acne develops when the pores on the skin become clogged with oil, dead skin, and bacteria. Each pore on the skin leads to the hair follicle. Each hair follicle is made up of a hair and sebaceous gland. The oil gland releases sebum, which travels along the strand of the hair, out of the pore, and onto your skin.

If the sebum is unable to leave the follicle, it stays clogged inside, leaving the bacteria to grow and cause inflammation to the area.
When bacteria develop in these blockages, inflammation may set in and cause pimples and acne.
What happens when you consume nuts?
Breakdown of oil and protein
Most nuts contain high protein and fat. Consuming too much nuts may cause indigestion of the fat and protein. The body has to regulate itself and find ways to dispose the excess from the body quickly.
High levels of oil and protein can cause inflammation of the sebaceous glands and cause pimples.
Allergies
Nuts is one of the most common food that can cause allergies. You could be suffering from some low-grade acne if you get acne outbreak whenever you consume nuts.
Monitor the results and discuss your findings with your doctor. He may be able to determine the cause and recommend changes to your diet, if necessary.
Vitamins and minerals
Vitamins A, E, B3, and B6 are often used in topical medications for the treatment of acne. Minerals such as chromium and selenium are also beneficial for treating acne. Consuming nuts that contain these vitamins and minerals may aid in controlling the acne outbreak.
What food to avoid?
As the saying goes, 'You are what you eat'. What you eat plays a fairly important role in determining your skin condition. Scientists have found out that a low-glycemic diet, which consists of fresh fruits, vegetables, and lean meat works best to improve skin texture and aid in resolving acne outbreak more expediently.
Studies have found that people with acne tend to consume the following items:
SIMPLE SUGARS It was found that people who consume large amount of refined carbohydrates and sugar such as bread, pasta, white rice, rice noodles, soda, maple syrup, ice cream, and cakes tend to cause a spike in blood sugar and insulin levels. This causes rapid division and growth of skin cells and it may boost sebum production in the skin.
DAIRY PRODUCTS Studies have found that milk products can aggravate acne. It is not entirely clear how milk may contribute to the formation of acne, but there are several theories. One of the most widely accepted theories is that milk contains a lot of hormones. The hormones in milk may cause imbalance to the hormonal levels in the body, worsening your acne.
HIGHLY PROCESSED FOOD Acne is strongly associated with eating a diet rich in highly processed food such as hamburgers, ham, canned foods, hot dogs, nuggets, and soda. Consuming these highly processed food causes an increased risk of developing acne. Although it is not clear why processed food leads to acne, researchers believe that regular consumption may lead to an alternation of the hormone levels and affect gene expression.
Treatments for acne
Designed by Koreans, AGNES is the latest permanent acne treatment in Singapore. It can treat stubborn, chronic acne by destroying hyperactive sebaceous glands responsible for them. With the offending glands destroyed, hair follicles do not get inflamed and infected anymore.
Another popular treatment is carbon laser peel. It is a laser procedure that uses a specialized laser energy to interact with the liquid carbon that will be applied onto the face. The medical-grade carbon penetrates deep into the pores when applied on the skin. A laser is then administered to instantly vaporize the carbon and any toxins or bacteria that are lodged with carbon.
For people with more severe acne and have deeper pockets, Acne Clear Ultimate Program is an effective acne treatment program designed to restore your prepubescent skin texture. It is a 8-session program consisting of LED lights, fruit acid peel, facials, and lasers to effectively remove the debris, reduce oil production, and minimize the pores.
Radium Medical Aesthetics is a medical aesthetic clinic in Singapore that offers a wide range of highly customized acne treatments that suits everyone's needs. Our doctors and therapists are trained with in-depth knowledge of aesthetic medicine to help individuals improve their skin health.