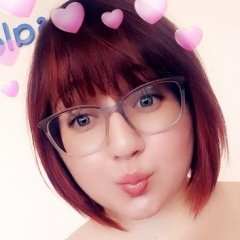 My struggle with cystic acne started about 2 and 1/2 years ago. I spent the past two and a half years working towards finding a routine that worked for me. It felt very disheartening at times because it was a constant break out for 2 years and it was painful and I couldn't find anything that worked. In the beginning I would use very harsh products that had the benzoyl peroxide and salicylic acid in every single product. I'm talking my cleansers, my exfoliators, my treatments, my moisturizers. Everything. And I would scrub scrub scrub my face being very aggressive with my skin. I now know that this was not helpful.

I now have a perfectly curated routine that keeps my acne not just at bay but almost completely gone with the exception of a little pimple every now and then. To start in the morning I cleanse with Malibu C purify cleanser. It has salicylic acid and Menthol in it so it has a nice refreshing feel that wakes me up in the morning without over-drying at my skin. Every couple of days, I exfoliate with the Mary Kay microdermabrasion exfoliator. I like the gentle exfoliation this gives me as well as the gentle glow. I follow that with the Skinceuticals blemish and age defense, Mary Kay TimeWise eye cream ( never too early to worry about fine lines), hydropeptide moisturizer and SPF 50 sunscreen. For my makeup I always use a mineral-based foundation as well as mineral-based powders. I always clean my brushes before each use. My nighttime routine is also pretty simple. I cleanse off my makeup with Dermalogica soothing cream face wash, which I wipe off with a damp microfiber towel. I then follow up with the Dermalogica calm water gel.
this simple routine has proven to be very effective. As I mentioned before, I do occasionally get spots. On the spot so usually use a Betadine cream overnight just to kill the bacteria in a gentle way.