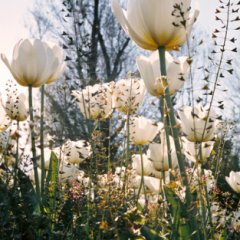 WEEK 3

Expectations
1) Nodules disappear, skin smoothens out, fewer breakouts.

Thoughts
1) After my PMS-induced outbreak, there has been nothing new coming up! Just one whitehead which is miraculous!
2) Running my fingers over my cheeks, I have to say the skin there is now predominantly smooth. There usually is a lot of bumpiness from nodules deep under the skin but now, it feels like skin on any part of my face! My left cheek is mainly cleared up, just some hyperpigmentation that's waiting to go away after the last outbreak. On the right side, I have two cysts/nodules dying out. The right side definitely has more comadones but it's also a lot smoother.
3) You can see a difference on my face, and I'm loving it!
4) Dryness has stayed away and my skin is back to its oily routine.
Note: I did use a Garnier Moisture Bomb tissue mask in charcoal with a mattifying finish. I highly recommend it because the serum is so hydrating, it's taken care of any sallowness or peeling! One 15 min session is a week's worth of serum.

Hopes
1) This trend just keeps going and I eventually become totally clear!