Expert Advice To Get Rid of Acne Scarring Fast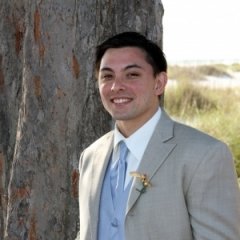 Your flare up of pimples is finally over, but it has left behind some horrible scarring.
Even without picking, acne lesions, notably cysts, may lead to scars resulting from the serious, collagen-damaging swelling with which they are interlinked. Surprisingly, you do not have to deal with the clear indications of a break-out permanently.
What Can Lead To Acne?
Rays of The Sun
The simple truth is that sun light might actually make blemishes seem uglier and can make healing take longer. It's crucial to make use of sun-screen with not less than an SPF of 30 whenever you're out in sun rays for a long time period. Sunscreen must be reapplied soon after spending just a few hours in the sun and also after swimming. Also, reduce the amount of time you spend in the sunshine, and even dressing in protective clothing, for example a long-sleeved shirt, denims, and a hat, is beneficial.
Not Giving Acne The Appropriate Time To Heal
Scars, which are composed chiefly of collagen (a protein fibre), are the body's way of correcting itself. The loss in collagen from the skin frequently results in scars becoming indented. Scratching results in more inflammation and injury to the skin, which increases loss of color and scarring. Squeezing or attempting to pop a pimple will cause pus together with germs to filter deeper into the pores, resulting in a lot more collagen damage.
Applying Vitamin E Solutions
You may have read that applying vitamin E to a scarred area of skin helps it recover sooner, yet according to the discoveries of research, applying the vitamin straight onto a scar could actually thwart its recovery.
What Makes Scarring Left By Acne heal?
Ointments Tend To Make a Major Difference
First of all, in the event that the scarring is crimson or swollen, apply an over-the-counter cortisone product to soothe the pores and skin. Cortisone is absorbed and minimizes puffiness. Inflammation will be minimized by the cortisone that is absorbed by the skin and pores. Next, you will need to pay attention to diminishing any colouring left by the scar. Kojic acid (an all-natural lightener comprised of mushroom extract), arbutin (aka bearberry extract), and even vitamin C (ascorbic acid) are amazing alternative ingredients to try to look for in non-prescription skin lightening ointments.
Going To See a Skin Specialist
If your acne scars don't fade away by themselves, it could be time for you to think about booking an appointment with a dermatologist. Within one to three sittings, modern skin resurfacing employing fractionated laser technology can level the skin's exterior and boost new collagen formation to help fill out acne scarring. Skin care professionals could also consider in essential to make use of injections which can mend the indentations left behind from severe scarring caused by acne.
Waiting It Out
The key to seeing acne scarring diminish is patience. Many new scars look pink for the reason that blood vessels start to provide nourishment to the skin after a breakout of acne. Many weeks afterwards, collagen will begin to reform, filling in the injured area of skin. The majority of scars caused by acne should have completely disappeared within a year.