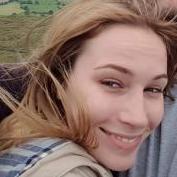 Earlier I posted a blog about the joys of using no water. However, I missed a vital water-included step. Yup, I'm a massive hypocrite. My bad. But hear me out!

One of my experiments from way back when was mixing equal parts salt and water and washing my face with it. While it was ok, at the time it only mildly helped. However I've found that putting some in a spray bottle and using it here-and-there can also work wonders. One of my favourite tricks is during a nice hot shower/bath/facial steaming, I'll spray a good amount of the saltwater mix on my face and gently rub it in whilst my pores are open. I'll just leave it on, then dab my face dry when I'm done. If I'm in more of a rush, on a day when I'm going makeup-free, I'll spray some on a cotton pad and wipe it all across my face, leaving on for a good few hours. While it may sting, I've learned stinging=good!

I dont do do this everyday as it can be a bit harsh on my stupidly sensitive skin, usually I go for 3 times a week. I've really noticed that it helps dry up any current spots, and acts as a natural gentle disinfectant. While it's recommended you use sea salt, I confess I've cheated a few times and used common table salt which gives me just as good results. Oh I do love natural (and more importantly) cheap skin saviours!!