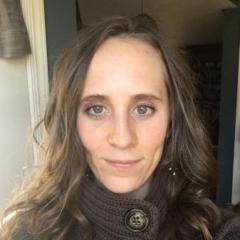 This is going to be a very long first post because I'm going to go into detail of my whole acne experience. So I apologize in advance! Im not even sure anyone will be interested in reading this blog but I know for myself I have read a few other personal blogs on this site and they have encouraged me in this battle with acne.

I'm a female, 32 years old and have had mild to moderate acne on and off since I was 13. In high school I had a few zits here and there but it was very mild and nothing that could not be controlled by a topical treatment. I used proactive as my skin care routine and at age 16 went on birth control for about a year. I didn't stay on it long. After high school I went to one year of college and my skin was pretty much the same, a few break outs here and there but manageable with benzoyl peroxide, and other topicals etc.

I got married at age 20 and had our first son at age 22. My skin was beautiful and flawless throughout my pregnancy and the year after that I nursed him. I became pregnant again and had our second son at age 24. Once again my skin was clear and flawless throughout that pregnancy and the time that I nursed him. As my second son approached the age of 2 I started noticing my skin breaking out more. My acne was pretty much all over my face. I had white heads, black heads and under the skin pimples. I did not have cystic acne. I had never been self conscious about my acne before but it was getting much worse and so I decided to see a dermatologist because I was feeling insecure. This was in September of 2011. He put me on an antibiotic called Cephadroxyl and a few topicals. Within 3-4 months my skin was clearing up. That next year (2012) I knew we were going to be trying for our 3rd baby so I weaned myself off of the antibiotic and got pregnant with our third son in May. My whole pregnancy with him my skin was again perfect and beautiful. I nursed him for a year and it was clear as well for that time. Once he was a year old and I was done nursing him I started to noticed my skin breaking out again (Fall of 2014). It gradually got worse and once again I went to my dermatologist. He put me on a different antibiotic this time called Doxycycline and another topical but this time it was not having any effect. It actually made me very sick and I was losing weight. So he told me we could try something called Spironolactone. But first I had to be on a birth control because of the birth defects it can cause if you get pregnant with a boy. So I went off the antibiotic and went on Tri-Sprintec in November of 2014 and then in the beginning of January I started the Spiro. I had heard of Spiro because my mom had been on it for a few years for her adult acne. My acne seemed to be improving pretty fast and by February I was thinking it was working for me. My periods had been sort of sporadic. I had gotten 2 in January so in February when my period didn't come I wasn't worried. But as the weeks went on I started to get concerned I might be pregnant so I took test..... low and behold I was pregnant!!! I was so upset and afraid because of everything I heard with how dangerous it was to be taking Spiro and conceive. Long story short I somehow got pregnant even though I was taking birth control religiously. Fast forward to November 2015, I had a healthy baby boy. Absolutely no birth defects and he was completely healthy and normal in every way. But throughout my pregnancy with him my skin was not good like it was with my other 3 pregnancies. I nursed him for 18 months and during that time my skin was still not good. I even had a cyst that I had to have injected with cortisone. Like I said earlier my acne was never cystic so this was VERY abnormal for me and given the fact that I was breastfeeding it was crazy. (I forgot to mention that I had a tubal ligation done in July of 2016 because we knew we were done having kids)

That brings me to this past summer 2017. My skin was pretty good.... I was using a skin care called Ninja Skincare and it seemed to be ok. But towards the middle of October something went absolutely crazy and I started breaking out worse then I ever have in my life. I was under a ton of stress. I started homeschooling my boys, we were in the middle of trying to sell our house and I just felt so overwhelmed by many things. So I feel like it was most likely stress, hormones and genetics. I tried switching my Skincare to something more natural called 'Carly's' but it seemed to be making it worse. So all of that to say once again I started taking Spironolactone at the end of October. I decided to start out on a super low dose (12.5 mg) because I wanted to gradually increase so my period wouldn't go nuts. By December I had increased up to 100 mg and have been on that now for closing in on 2 months.

Since starting the Spiro my skin has been totally up and down the entire time. I've had pimples in places that I don't usualy get them. For instance there was like 3/4 weeks where my forehead was covered in black heads and these tiny little zits that wouldn't ever come to a head. They sat there unless I'd squeeze all of them then my skin would be so inflamed and scabby for days. I also started getting a ton of blind zits on my chin and jaw. This was again not typical for me. So now here I am at the end of January and I feel pretty hopeless. My forehead continues to have zits and my cheeks and temples aren't clear either. My chin is finally seeming like the deep ones I had might be dissolving. I had like 4 that would NOT go away. They were there for over a month. Or I'd pop them, then they'd heal, but once the scab came off I could still feel a bump under my skin.

I definitely want to stick out taking the Spiro for at least 6 months. (Which will be like April) From what I've read on this site and a million others, it takes a lot of time for the Spiro to work. I am also using the topicals Epiduo and Benzoyl/Clindamycin -switching every other night. I wash my face with Dr. Bonner's Tea Tree Hemp Castile soap diluted with water. And in the morning I am only rinsing my face with water because I've been reading a lot about how too many harsh ingredients can strip the natural oils my skin needs.

If you are still here and have actually read this entire blog post, thank you! I hope my journey can help someone else who is also facing this terrible battle with adult acne. I will try to respond to comments and update each week with my progress and maybe upload a few pictures if I have the guts to.