2018 - is this the year to be spot free?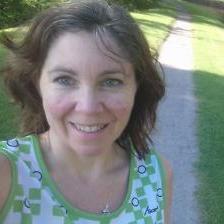 Happy New Year!

I started my isotretinoin journey on September 6th 2017. I was nervous after reading all the horror stories. But I thought, if it gets too bad, I will stop. And after enduring bad skin, spots, cysts and boils for the last 25 years, I didn't think there was side effect that I wouldn't manage.

I was right. My side effects have been minimal, some dry skin on my face (which is fine with a daily moisturiser and nightly smothering of aqueous cream; a little tiredness (but that could be my age); a little stiffness during and after exercise; a little bloody mucus when blowing my nose, but that is intermittent; my eyes are dry and wet at the same time(weird I know), and that is pretty much it! My mood has been fine, no headaches, or any other side effects to note.

My skin is much softer and smoother, the blotches and tiny pimples I had on my face are gone. I still have some some redness to my cheeks, but I can live with that. I still have breakouts on my back (and other places) These tend to be on average about 1cm across and very painful. They last for weeks and weeks and weeks. I have redness/purpleness from older ones, but they have flattened out. On my last visit to the Derm, she said I will probably have an extra month at 60mgs, rather than increasing the dose at the moment. My next visit is 16th Jan, so we'll see what she says then.

I am looking forward to my skin clearing and getting a bit of sun to help with the scarring. Wrinkles are next to target!!

Love and peace everyone!