16, Bare-faced & being kicked in the butt by acne. A re-cap of my journey so far.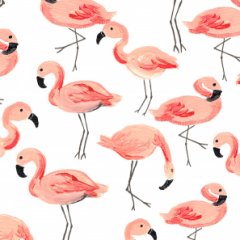 Entry posted by Rupy97 ·
260 views
Helloooooo world. This is my pre-Accutane story. This post will be the first for a while, until I start my Accutane journey. I do realise that people probably aren't reading this, but I believe this is good for my thought process and mental health, as well as being someone to talk to.
My acne really started when I was 14, which slowly flared up for a few months before I saw my GP who prescribed me Duac - a drying topical treatment. This supper dried out my skin, made it very red and made my face horrible to look at (Not only did I hate my skin, I felt sorry my classmates had to see it). A few months after this had failed to produce a result (other than worsening my skin) I was prescribed Lymecycline hard capsules by my GP. They were my saviour!!..... for all of 14 months. They cleared up my skin really well and made it well normal really. Fastforward to now. I'm 16 and I started college in September, the exact time that my skin started to deteriorate. I came off Lymecycline because I felt it wasn't working anymore (in hindsight a bad move) and was prescribed Oxytetracycline, which I'm still on now, along with a new topical - Acnecide. This having also failed me, has led to my GP referring me to dermatology. I will start Accutane once the cogs are in place.
Currently, I'm frustrated at my skin, I am scared of the effects of Accutane, I'm optimistic of Accutane....but more than anything I feel isolated. My friends are not clued up on what ive been going through (apart from the appalling state of my face) and I don't know how or if I will tell them about Accutane. I dont know how I will deal with the effects, when already I hide my face in public with my hair, do anything to not meet peoples gaze in conversation, I dont turn on the bathroom light when I go in there so I dont have to see ho bad my skin is in the mirror, I cancel plans so people dont see my skin. I'm scared of becoming depressed and not being strong enough to find a way out of it. (blimey this has become deeper than even I intended)

This will be my bare-faced blog, both literally and metaphorically, I want you all (if anyone is reading this) to know what's going on inside my head as well as what's going on with my skin.

Until next time,
Rupy.