The time Hollywood had acne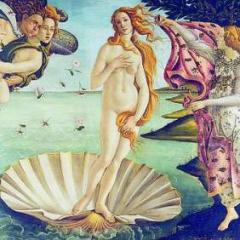 Entry posted by Bawse52 ·
260 views
Hey, you are an acne sufferer and feel miserable because of that ? Me too ! Wow, we have so much in common !!
Bonus point if you played that jam on Youtube. If not, it's not too late :
https://www.youtube.com/watch?v=4HazJhPnrB8
You're welcome !
No seriously, my acne is litterally running my life and I can't help it. So can I ?
I refuse to delay my life because of a pimple. A few pimples. Okay, a lot of spots, a combination skin (oily but dehydrated, wtf mother nature ?!!) and acne scars. But that's fine, I am alive and I can afford an Internet connexion. I am healthy, life happens and my future is ahead of me. So why complaining ?? Why so superficial ???? Why all I can see is my face (not you, sry) filled with cysts and scars and so much disappointment ? How it has been an excuse to spend my day on Youtube, watching acne videos featuring girls with perfect skin and a lot of gifts. A loooooot !!
Let's be honest, I can afford skincare and I am fortunate. But I don't want to spend hundreds of €€ on fancy skincare. Plus, I am not sponsorised. How would a cosmetic brand want to sponsor a face like mine by the way ? Cosmetic industry thinks that pimples are invisible anyway :
What are you popping ??

How it is supposed to work if there is no problem to begin with ? Cosmetic brands get some easy cash on our insecurities, no big news. What's fun, they are doing it by yanking our chain. Seriously :
No, I don't want to join the dark side of the force. I will take the red pill instead. What, it's not the same movie ? Whatever Hollywood, you can't understand me

Well my dear, the whole Hollywood can't but some artists do struggle with acne. Alicia Keys for example ! She decided to go bare face on real life, on TV, even in some clips. She has perfect skin now you may think, and I agree with you. However, I assume it wasn't always like that. Try out "Alicia Keys acne". Or "AnnaLyne McCord acne". Or "Harry Styles acne". Yes, they seem confident and they do have acne. And why not me ? Therefore, I don't have to deal with fame and being recognised when I take the bus or whatsoever #nobodyblessed