clear on my face now, but have body acne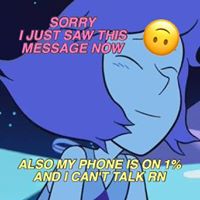 hi, i forgot about this blog!

sooo the skin on my face is clear. i saw my derm today and he congratulated me lol. i realized i was using way too much stuff before. i'm embarrassed i posted that now lol. it's way over the top. anyway, below is my face routine and then i'll share about my body situation.

i take doxycycline once a day btw. i'm worried my acne will come back once i stop that, but i'll see. i'm going to see my obgyn in janurary and i want to ask if i can go on birth control pills + spiro.

morning:
rinse with water or use thayer's rose petal witch hazel
cerave pm
bp gel
neutrogena sheer zinc, coppertone waterbabies mineral, or blue lizard sensitive for face sunscreen
use elf setting powder so the sunscreen isn't greasy

night:
baby oil oil cleanse - use a wet paper towel (need to get a wash cloth for my face) to wipe the oil off
cerave hydrating cleanser
cerave pm
wait 20 mins
tretinoin
shea butter or vaseline if i remember

weekly:
colloidal oatmeal mask or bentonite clay mask

ok so now onto my body: i have folliculitis and KP under my breasts. it's really embarrassing for me and it hurts my self esteem. my derm wasn't helpful about that. he said mine looked as good as it was going to get in that area cause the skin is touching. i don't believe that especially since it's gotten worse for me. sooo what i'm going to do is use benzoyl peroxide body wash (picked up some from walgreens) and use eucerin advanced repair lotion (has some stuff like urea and AHA that is supposedly good for KP! looked really nice and was on sale! i tried it today and i love it so far!). i'll save my more expensive cerave for my face tbh cause my body skin needs more intense stuff. i also started using cornstarch yesterday under my breasts to keep the area dry.

alright!!!

i need to order more tretinoin since i'm almost out. i'm tight on money.

acne is expensive.

thanks for reading