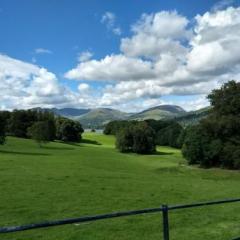 Not really use to writing, but I thought this might be a perfect way to really keep a track of where I am going with - what seems like an eternity - of acne struggle.

A brief history of this struggle.

Upon starting puberty around 11 years of age, I started breaking out across my T-Zone area, my chin and the side of my face. This eventually went away by the age of 14 (when I got significantly sun-burnt - that's another story!). From then on, til the age of 19, I would get the occasional pimple on my forehead/ chin and sometimes on my top area cheek (the bony area).

September 2016, started new job, which is closer to home so less walking compared to before. I had a blood test done, which showed I had significantly low Vitamin D, and they gave me a high dosage 20,000IU/ 500mcg to bring it back up.

November 2016, I turn 20. For the first time, I got a pimple on the left side of my cheek (the area inline with your nostril - like the soft area of the cheek, where there is no bone). I visited my GP who prescribed me Benzoyl Peroxide 5% (alongside some oral antibiotics which I didn't take) - I applied this for the next month or so.

Around December 2016, I decided to hit the gym for the first time once a week.

Come February 2017, and what was just a few pimples on the left cheek, manifested to my whole left cheek getting covered in spots.

August 2017, I was diagnosed with PCOS. I was prescribed Duac, which I didn't use. Diagnosis has made me very aware of my sugar intake. Cut back to adding any extra sugar to my food and tea.

October 2017, I decided to make a few changes. I started to take Zinc 15mg. For the first time in my life, I decided to put in place a skin care routine as my acne was getting out of hand (note: before this, I had never a skin care routine, just washing my face with water, and the once a week St. Ives face scrub). I am til now, using Cetaphil cleaner, then topping this with Salicylic Acid 2%, and neutrogena oil-free moisturiser. I am also using Rosehip oil for the very dry areas of my face. Acne has now spread to left cheek, still breaking out on forehead like before.

November 2017, I have also started taking multivitamin supplement, Vitamin C 500mg, Vitamin D. I am also trying out Spearmint tea, which I have read is quite good for PCOS. This I am drinking twice a day (sometimes may have green tea and spearmint). I have ditched the usual cereals for breakfast and have opted for porridge oats only.

That's all so far. We'll see where this go.