Halfway Through Month 3 - 40mg (photos)
---
Hello hello, 

It has been well over a month since my last post. I think as the tablets become a daily routine and as your skin starts to clear up, you just seem to forget how big of a deal it was when starting on them and therefore forget to update! So lets just recap... 
 
Month 1 I was on 20mg a day  - had a horrendous breakout (worst I've very had in my life)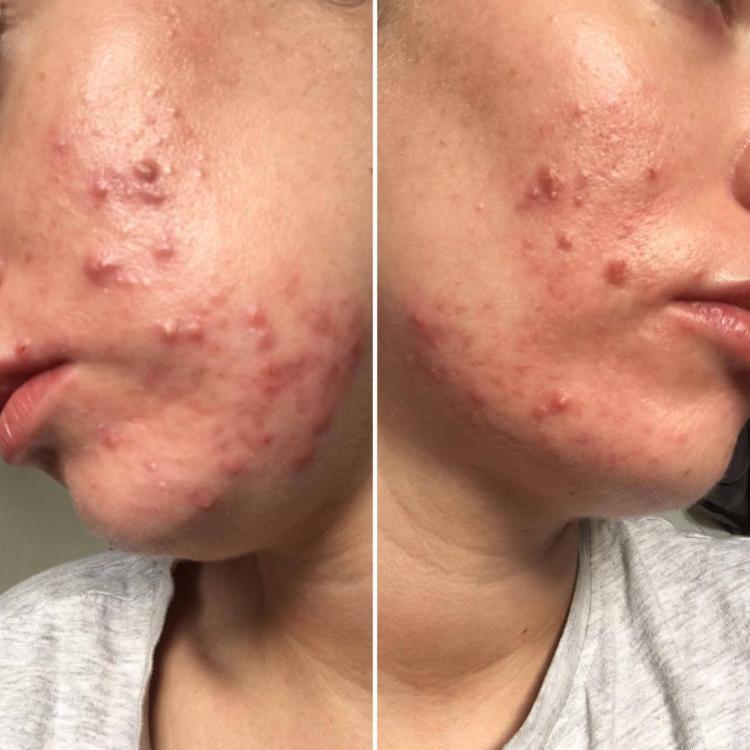 Month 2 I was upped to 30mg a day  - Breakout continued and was not seeing much improvement. I was almost giving up and felt like NOTHING was going to help my acne. I was convinced that acne was just something I was going to have to live with for the rest of my life! I was so down and helpless at this point for about 2/3 weeks.
Towards the end of the month, it cleared up significantly and I regained faith in the tablets!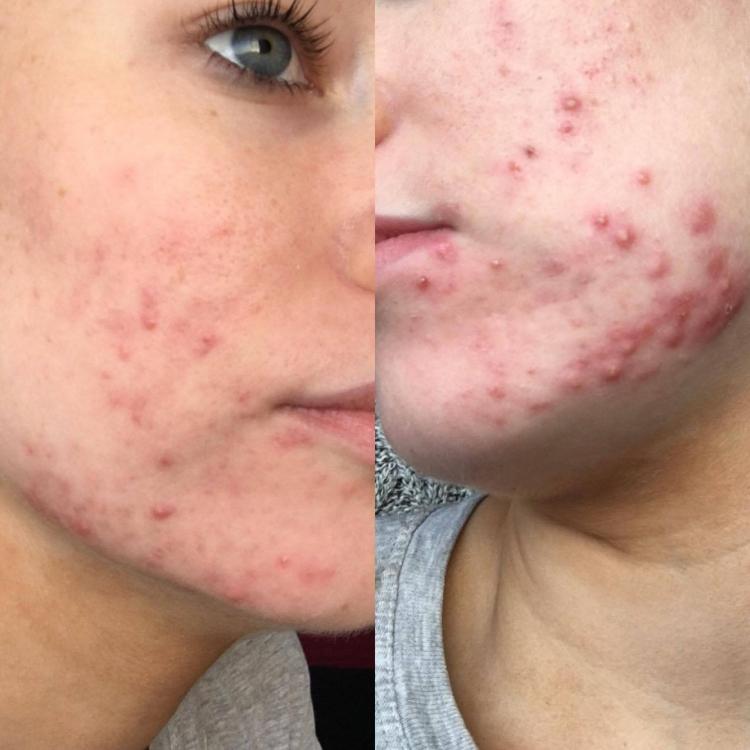 Month 3 -
Almost 2 weeks ago on Halloween day, I went back to my derm for my monthly check up. Blood test results came back perfect so she upped me to 40mg a day. I have only seen improvement from here on out. I actually cannot believe my eyes! The cluster of painful cystic spots I had on both sides of my
jawline have totally vanished.. I currently have 2 or 3 active spots (2 on my cheekbone and one on my chin) and a few bumps here and there and where the cysts used to be, but nothing compared to the 20/30 spots and cysts I had this time 1 month ago. Any spots I get now come and go within a day or two which is AMAZING. I've been left with quite a lot of scars though but I'm not going to worry about them until I'm acne free. I want to treat my acne before treating scars.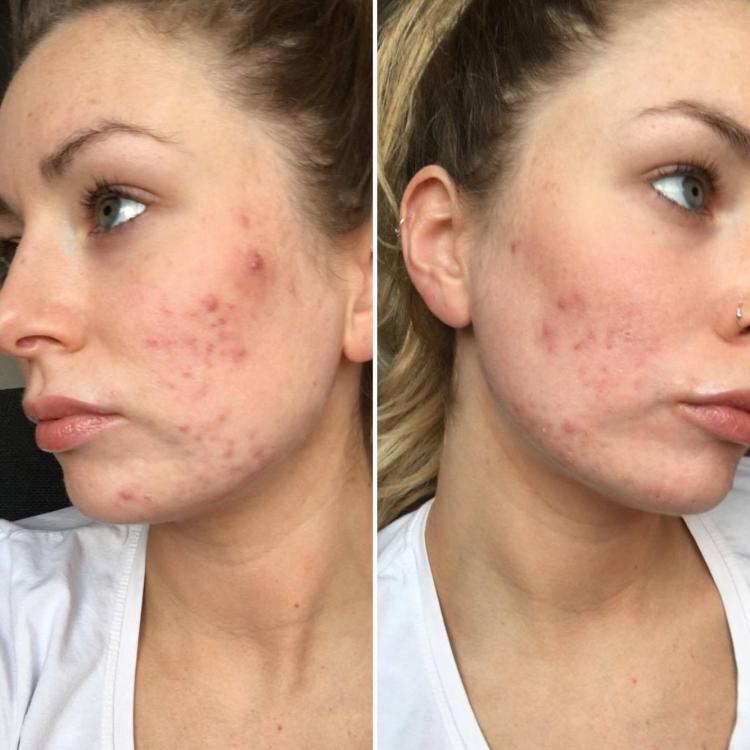 (Someday I will be smiling in these photos, promise!) 
Also, I know you're not supposed to but I've drank quite a bit over the last month or two due to my birthday, holidays, halloween bank holiday, etc and the tablets do not effect you when you drink. But my godddd do they make you feel it the next day!! Obviously with the dehydration in your skin caused by the tablets and then the alcohol on top of everything, you get a major headache and feel like no amount of water will make you feel alive again.. so if you're going to drink, maybe drink water in between each alcoholic drink... or more importantly..... just don't drink at all!
Side effects:
Dry skin
Very dry lips
Dry irritated eyes 
Tired almost all of the time  - but this could be due to endless college assignments too!
 
These side effects are just part of the parcel and nothing out of the ordinary. They're still totally bearable.
I'm going to do a blog shortly on the products I've used and been using because when I was researching before going Roaccutane, I found it hard to find good lists of decent products used to battle acne whilst helping to moisture the skin too. 
Until then, chin up! x