Healing acne and positive thinking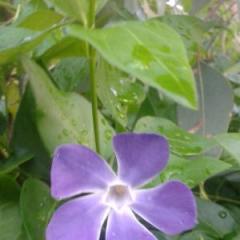 For the following things that helped me heal my acne I had a very mindful approach.

I also practiced mindfulness with the whole situation with the acne itself down to the cause, things that may help, food and myself esteem.
I am a big believer in karma how I treat the world is how I will be treated so I tried to think of what the karmic cause of my acne maybe and how I may work on this to heal the condition and learn to create better for myself. I looked at times I was unkind to others and I forgave myself and made a promise with myself to be kinder to other people. I looked at things like when I tried to control others in a negative way, the times I was using competition mindset, gossiping or times I was judgmental of other people's appearance. I had also looked at times I was unkind to myself either with thoughts that put me down or things like being forceful with my appearance pushing my appearance onto others, looking for compliments or thinking that my appearance was a big deal even to the extent of thinking I was better then others because of my appearance deep down I feel now that its the quality of my heart and personality that matters not so much my appearance. I also looked at times I was abusive to my body either with unkind thoughts or self talk, alcohol or partying to much or trying to do to many things at once and becoming stressed. I looked at all these issues and unkindness to myself with unconditional love and made promises with myself to work on my karma to be a kinder person with a more healthy and simple lifestyle. Living more in non attachment unconditional love and spiritually minded.