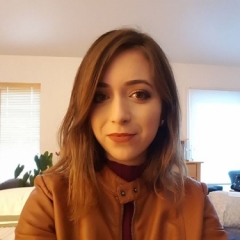 Hello! This is my first post about my acne treatment regime.
Here are a few facts about me to help you determine if this review will be helpful for you:
Sex: Female
Age: 24
Skin type: combination
Acne type: Hormonal, light-medium acne in my T-zone and jaw line

Products bought from Acne.org.: Travel size Benzoyl Peroxide
Products bought elsewhere: Oil based makeup remover and cleanser, moisturizer, facial oils, sunscreen

Week 1 skincare routine:
Morning:
I start by washing my face in the morning with some water and occasionally a light exfoliator. I pat my face dry and apply benzoyl peroxide on my affected areas only. I wait until it dries then apply a little bit of rosehip oil and moisturizer. I let that sink into my skin (approx. 20 min) and apply sunscreen (SPF 50). After my sunscreen has sunk into my skin, I go on with my makeup routine.

Night:
I start by washing my face with a light oil based makeup remover followed immediately by a gentle cleanser. I found that this combination really cleans all my makeup off and leaves my skin fresh, but not stripped of hydration. I pat my face dry and apply benzoyl peroxide only on affected areas. I massage argan oil into my skin (after benzoyl peroxide has dried on my skin) and apply moisturizer.

Results/Comments: I've noticed that benzoyl peroxide is a very fast-acting acne treatment. I had little bumps on my forehead that I could never get rid of until I started using benzoyl peroxide. My tiny bumps started drying off and disappearing after the first use. After a week, my forehead feels completely smooth. I only have a couple mini bumps here and there. The rest of my "actual" acne started clearing as well. They're drying off quickly, only leaving little red marks behind. I am going through a bit of a purging period which means that after a couple uses, I got new breakouts on my forehead and chin/jaw line. They were noticeable but they were contained and didn't get out of control. I also have small dry patches on my skin: chin, forehead, a little patch on my face/cheeks.

Tips: Hydrate, hydrate, hydrate! I make sure that I use facial oils along with my moisturizer because benzoyl peroxide is very drying and regardless of your skin type, you will get dry patches. I really take time to massage facial oils into my skin to put back the lost moisture. I highly recommend using an oil-based makeup remover because, again, it will keep your skin less irritated and therefore less likely to develop redness and flaking. USE SPF! benzoyl peroxide creates free radicals in your skin which leads to premature aging of skin cells. It's also more prone to sun damage. Putting antioxidants (found in facial oils) back into your skin will help reverse the negative effects of the treatment.
If your skin still gets excessively dry, stop using benzoyl peroxide or reduce the amount you're using. Switch to tea tree oil=It's nature's benzoyl peroxide. It shares the same benefits as BP but it's more gentle on your skin.
I would even reduce (BP) application times to 1X day. I only use a tiny bit of benzoyl peroxide (no bigger than a pea size). A little goes a long way! You want to have just enough to treat your problem areas. No need to dry out the rest of your face.

Makeup: try using water based foundations and apply a light layer. I don't recommend foundation sticks or very heavy/matte coverage. It dehydrates your skin.

Overall: I'm very pleased with the results so far:)

PS: More in-depth info to come!