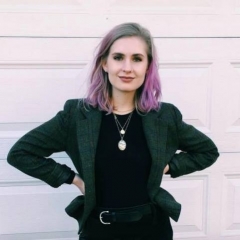 I didn't update over the weekend and I wish I would have. Because, like I said in my first post, I was trying not to binge on weekends and what did I do?? Exactly that. We'll see over the next couple days if anything pops up because of it.

So the zit on my lip got HUGE over the weekend and it's finally going down but it's still super red. The forehead bumps are finally going away too.

I haven't had any new cysts form yet since starting the caveman regimen (which is HUGE because I just got my period and I ALWAYS get cysts before!! Not this time!). I'm still nervous though because I had two huge sandwiches on nice gluten-stuffed white bread on Saturday AND I had my first bowl of ice cream in two months on Sunday (my husband bought my favorite flavor, what was I supposed to do??). So I'm praying no new cysts form because of my food mistakes this weekend.

I do kind of feel one forming under my skin on my right cheek. I hope I'm just being paranoid and it's nothing. There's nothing to do but wait now. Booooo.