My acne story, about Vitastem & before pic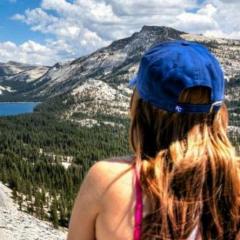 I'm writing this blog to document my own experiences with a topical product called Vitastem. It was recommended to by a physician friend who was seeing amazing results in psoriasis and eczema patients, and said I should give it a try for my persistent, cystic acne.

About me:
I'm mid-30s and a lifelong acne sufferer. First cystic breakouts were in high school, on my back - I still have scarring. At that time tried benzoyl peroxide then oral antibiotics but in the end the only thing that actually worked was Accutane (in Australia at that time I think it was called Roaccutane). For most of my 20s my acne was controlled by oral contraceptives (best one for me was Diane35, also called Juliet - one is generic), had a few pimples here and there but that's it. Then at age 31 I went off the oral contraceptives and really messed with my hormones by freezing my eggs (involves hormone injections, is basically like half an IVF cycle). Great decision, but worst breakouts of my life and have been dealing with cystic acne on my neck, checks and jawline ever since. At it's worst, I counted 32 separate cysts. My face hurt, I didn't want to leave the house, my Derm recommended Accutane and OC again, but I wanted to avoid poisoning my body any more and blamed the contraceptives for messing with my hormones so much in the first place - initially tried every home remedy on here (lemon juice, lavender oil, ACV etc), then every topical you can think of (BP, Epiduo, Clindamycin, Differin) but as it got worse and worse and my skin for angrier and angrier I finally gave in and went on a serious regimen of oral doxycycline, spironolactone, topical Acanya am, topical Retin-A pm, Cloderm for faster healing. I was able to ease off the initial high dosages, and had been maintaining with few cysts here and there (still a lot of red marks & minor scarring, never completely clear) with:

* Washing morning & night with Cerave; Cerave PM moisturiser
* monthly facials
* Acanya am
* Retin A micro pm
* Dairy free, gluten free diet, lots of fresh veggies, organic when possible, red meat only once per week
* multivitamin & probiotics daily
* 25mg Spironolactone

But as so often happens, things have been getting worse again, and what was working before doesn't seem to be working anymore - so as of 2 months ago I'm back on the doxy. Ugh!

About Vitastem:
Made by a company called Biogenx, it's a topical ointment that comes in a 15ml/0.5 Oz bottle (see pic). Active ingredient is Tetracycline Hydrochloride.
My doctor friend said what makes it different to other topicals is a delivery mechanism that quickly penetrates the skin and kills bacteria.
Directions from the label:
"Clean the affected area. Apply a small amount of this product (an amount equal to the surface area of the tip of the finger) on the area 1 to three times daily"
Inactive ingredients from the label:
Acetic acid, Absorbic acid, Chlorhexidine Gluconate, Cholecalciferol, Dimethyl Sulfoxide, Dipropylene Glycol, Glucono Delta Lactone, Glycerin, Histidine, Hydroxethyl-cellulose, Magnesium Stearate, Methylparaben, Sodium Hydroxide, Sorbic Acid, Stearic Acid, Water.
Ps. Its available online without a prescription. The doc gave me a discount code to order Vitastem online - it's ACNE20, 20% off. I don't think I can put links on here, but can probably Google it.
Treatment regimen:
To make this as scientific as possible, I have stayed with the same diet, and oral acne treatments (doxy, spironolactone 25mg) - but I have stopped the Acanya and Retin A topicals and replaced with Vitastem. I wash with Cerave and a washcloth morning and night, then apply Vitastem all over - 2 drops for each cheek/jawline, one for forehead, two for neck. It has a bit of a warming sensation when first applied - hoping that's a good thing. It's yellowish serum out of the bottle, but rubs in and fully absorbs once applied. After about a minute, I apply my usual eye cream and moisturiser.
Baseline before pic is here. More updates to follow. If you made it this far, thanks for reading!