October 11, 2017 - Week 17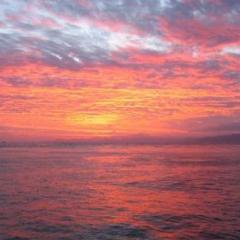 Minor Breakouts...
This past week I have had only 2 breakout which were very minor in which I extracted them due to them being a surfaced white head. On my left cheek, I do feel a cyst growing under my skin however I am hoping that it will not surface. The cyst is growing right where I had my 3 headed cyst from about a month ago so I am guessing it is trying to come back.
Flat, Smooth Skin...
My skin still remains flat and smooth for the most part and if I wasn't looking in a mirror, I would think my skin is perfect. However, I still have a lot of hyperpigmentation that I will need to control once off accutane.
Surface Scars...
If I look at the mirror closely, I do see some surface scars (that is what my dermatologist called them). Basically they look like little pin holes but are not deep like ice pick scarring. I read that one of accutane's side effects is scarring however once off it, your skin should regenerate to help those scars fade. I will be looking at different scarring treatment once finished accutane to help with the minor scarring I have.
Wearing Makeup...
I still try to limit makeup as much as possible, but the last couple of weeks i've been wearing it quite a bit due to work. I still apply the smallest amount of foundation and it gives me the exact coverage I need and my skin looks flawless since there are no raised bumps!
Product Update...
I haven't blogged about the products I am currently using at the moment so here is a list of everything I am using.
Facial Routine

Face Wash - CeraVe Hydrating Cleanser Bar
Toner - LUSH Tea Tree Water
Moisturizer - CeraVe Moisturizing Lotion
Tinted Sunscreen - Kiehl's Super Fluid UV Mineral Defence Broad Spectrum SPF 50+

Makeup

Foundation (Liquid) - Estee Lauder Double Wear & Lise Waiter Teint Lumber
Foundation (Powder) - Sephora Collection Matte Perfection
Bronzer - Hourglass Ambient Lighting Bronzer
Highligher - Becca Shimmering Skin Pefector Pressed Highlighter