How Your Period Affects Acne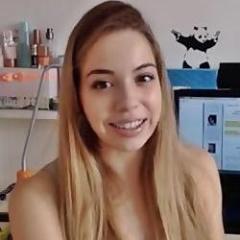 Start her period, which will happen every month until menopause. A period is essentially a time during each month when there is a buildup of blood in the lining of your uterus. One day when you are ready to have children and start a family, your period will be the reason you are technically able to. While a period can be an inconvenience, it's truly a womanly gift. Also, it's a completely natural process.

Is There Any Connection Between Acne and Period?

There is a connection between acne and periods. A lot of women will report that right before their periods or even during the period, their faces will break out pretty bad. Of course, it's different for everyone. Some people will get acne before their period and there is a connection between the two. But, just because you break out before one period, doesn't mean you always will. Some people will only get a pimple or two and other people will have full-blown acne breakouts. You may know some people that never break out, not even during periods. That is also a scenario. Another possible outcome is that you always have acne, regardless of when your period is. The worst is for those who already have acne, but they get even more right before their period. If you are amongst the unlucky, and there is a connection between your period and the acne on your face, don't freak out. It is normal. While it may not be so good for your confidence to look in the mirror and see a face full of zits, it's okay. You aren't the only one. Many people in the world of all ages suffer from acne, and many people have acne that gets even worst during or before their period.

The Science Behind Acne and Periods

The science behind the connection of acne and periods can get complicated. A menstrual cycle is usually around twenty-eight days and there are many hormonal shifts throughout those days. In the beginning of the cycle, the main hormone is estrogen, but in the second part, the main hormone is progesterone. On the other hand, before and during menstruation, testosterone is higher than the female hormones. In a sense, the scientific reason for having acne during your period is tied into all of the crazy changes your hormones are going through.

How Do I Know If My Acne Is Hormonal?

Curiosity may have you wondering if your acne is hormonal. The truth is that all acne is a bit hormonal. But, some acne is not completely due to hormones. To know if your acne is definitely hormonal, you would need to get tested. However, there are some signs that will give you a pretty for sure answer to the question of whether or not your acne is hormonal. First of all, look into if you have other hormonal symptoms besides just the acne. The range of hormonal symptoms you can get is massive. Your hormones are very powerful. Some of the more obvious symptoms that a myriad of women experience is anxiety, mood swings, irritability, bloating, craving, etc.

Why do I Break out Before My Period?

Breaking out before your period is completely normal and it most likely happens because of your hormones. There are no exact causes of menstrual cycle acne. The cause would be your period, not something else.

How to Treat Acne Caused by Period?

While on your period, it is even more important than usual to maintain a good diet to keep breakouts to a minimum. Also, make sure you try your hardest to drink at least eight glasses of water a day. Some other tips for avoiding acne during your acne breakouts, include not touching your face, have a skin care regimen, and make sure you don't go to sleep with makeup on. Try to avoid being stressed because stress causes more acne, and keep your chin up. Acne won't distract anyone from your true beauty.