October 8, 2017 - Week 16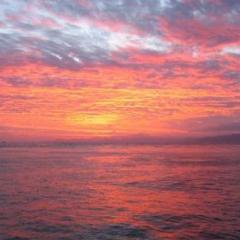 My apologies for not posting the last couple weeks, its been crazy busy with work and I haven't been able to sit down and write my blog post. Smooth & Flat...
Over the past couple of weeks I have had maybe a couple pimples but other than that my skin is completely smooth and flat and FEELS AMAZING!
Taking Pictures...
I find that whenever I take my blog post pictures, the redness looks more inflamed than it actually is. In person, the redness is definitely less visible. It must be the picture quality and because I am taking close up selfies.
Redness & Hyperpigmentation...
Although my skin is very flat, I do have the spots still left over which is hyperpigmentation and is something I will have to treat as well. When I wear makeup, it is completely covered and my skin looks flawless so yes it bothers me but it is something I know that can be treated once off accutane. I was also told that once off accurate the redness seems to go down as the medication leaves your system.
Water Intake...
I was told when on accutane, It is important to drinks lots of water. Even before starting I commit to at least 8 cups a days but have actually increased it over the past couple of months to 10-13 cups a day. Definitely helps keep me hydrated and I think it helps with the smoothness of my face!
Washing Hair Once a Week...
on a side note, accurate has done wonders for my hair!!... before starting, I had REALLY greasy hair and could only go (if I am lucky) 2 days before having to wash it again. With being on accutane, I only have to wash it once a week and it still looks perfect every day!