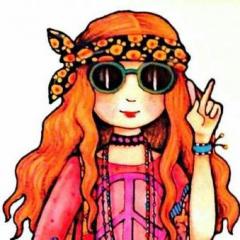 Hello everyone, hope you are well!

I think we can all agree that acne sucks, right?
It can cause you to feel self conscious, suffer with anxiety and cause long term self image issues - Along with many other feelings.
I decided to make this blog because i have just started medication to try clear up my skin.

***disclaimer***
I understand that different things work for different people/different skin types and not all products with effect an individual in the same way, this is what has/has not worked for me in the past. Please keep this in mind

My journey with acne so far
I began to get black heads on my forehead when i was about 12 years old, My family told me it was due to puberty/hormones.
At that time i didn't really think much of it as i was still in primary school and it seemed as though people were a lot less judgemental at that age and didn't make harsh comments.
When i started high school
everything changed
.
I began to get blackheads and pimples on my forehead, nose, above my lips and my chin.
As if i didn't already feel self conscious as it was, people began bullying me about it day in and day out.
Other people had a few pimples here and there but i believe i started puberty a bit earlier than others as i developed into a
"young lady" a fair bit earlier than the other girls i went to school with.
It made me feel helpless as my friends all had pretty clear skin and i thought there was something wrong with me.

I tried face washes, scrubs and even tried some herbal remedies my mum made and i had no joy.
My skin was oily but when i used products it made my skin flaky and this was before i knew to moisturize too.

My sister suggested i try proactive and i was so desperate that i tried anything that was thrown at me.
I used that for almost 6 months and it seemed to help a little bit but once i stopped using it i was back in square one.

I had trouble with acne up until i was about 17 years old. I went to my doctor and he suggested i try these antibiotics (I can't recall the name now, sorry)
The tablets seemed to make my skin worse, which the doctor did say that it would act as though my skin was pushing out the impurities so it would appear worse before it got better.
My acne remained the same however the pimples were now more inflamed, red and very irritated by any acne washes or scrubs.
I went back to my doctor and he said that this antibiotic can cause skin sensitivity - along with other side effects such as thrush which is just lovely!



I was over it and had enough so i decided to try a contraception which would not only *possibly* clear my skin but regulate periods and prevent pregnancy.
I got the implant (rod in arm) and it actually did wonders for my skin and i was overjoyed! Only issue was that it caused complications with my period, so after a year of being on the contraception i had to have it removed as the periods were unbearable.

My skin went back to the old ways until i was about 20, then i just had the occasional pimple and blackhead, but they were always little ones in the corner of my lip, on the tip of my nose or just somewhere that was extra unsightly or at least they were the comments i received.
When i began working, people were slightly more judgmental and i felt the need to look my best in front of coworkers and clients, so i began to wear make up.
Things went well for a few months and i was happy with my skin, except instead of getting facial acne i began to have these pimples under the skin appearing on my back and some even on my chest/neck area.
I went to the doctor and he said that i had developed cystic acne and he gave me some lotions for that and they never seemed to work, just made my skin itchy and irritated.
So now i have been using formula 10.0.6 as my daily routine for skin care (The face wash and scrub) and i used the deep down detox and the keep your cool mask from that brand once a week and they seem to help with the facial acne and some of the body acne.
However my doctor has now put me on akamin tablets, and i am to take them for 3 months and he has given me epiduo lotion to use in conjunction.

I have just started today and would like to keep logging how it goes and listing any side effects or improvements in hope to help anyone else who is suffering.

I hope this wasn't too long of a post, just thought i would give the run down.
If you have any questions/comments please feel free to leave the m in the comment section.