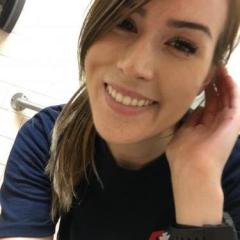 WEEK 3:
- the breakouts that popped up on my chin/jawline area have definitely calmed down a lot (sooo happy)
- I think I notice slightly oilier skin since being on zinc, but during week 3 now, it seems less noticeable and probably closer to what my skin was normally at (combination skin, but not overly oily t-zone)
- the breakouts are much less inflammed, itchy, and painful
- I notice a somewhat steady/usual occurrance of spots on my face though, in the usual places (hairline, forehead, around mouth, etc.)--so I haven't noticed a decrease in occurrances of spots at all
- not sure if this is relevant but during sex yesterday I noticed I started to bleed, which used to happen on vitamin d3 (I think it affected my hormones, once I stopped taking it, it stopped entirely).. I hope it was just because I wasn't really "ready" for it, and not because zinc is affecting my hormones similarly, had some minor spotting today as well that I'm sure is related to yesterday
I have to be honest with you guys, the breakout was getting so bad in the beginning/middle of week 3 that I really considered quitting, but it seems it might have possibly been an "initial breakout" and hopefully things keep getting better from here on out
Posting some pics from tonight after washing up:
**P.S. if you guys are curious as to the discoloration of my skin, they kind of look like really uneven freckles, that's due to excessive sun exposure and sun damage from when I was on Accutane for so many years.. even with sun protection, that accumulated over the years.