September 21, 2017 – Week 14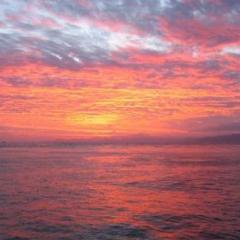 Back from the Carribean… After spending 5 nights in the Caribbean and soaking face body/face in the salt water, I definitely think it made a difference. The first day I got there, I went ahead and popped that three headed cyst which was completely filled with infected puss. I immediately went in the salt water and kept my face half way under water to help with the healing process and it definitely did! I made sure to wear lots of sunscreen and a hat the entire time and for the most part, I did not gain any new pimples other than a couple on my back due to the overload of sunscreen clogging my pores.
Dermatologist Appointment… I had my dermatologist appoint this week and he is keeping me on 40mg because he said that it is not worth the side effects that comes with 60mg and believes that I will still make the same progress by staying on the 40mg. He also gave me another 10-day supply of Prednisone to help bring down the redness YAY! He also believes that this will be my month where things start to turn around! Fingers crossed!
Lighting… Lighting has a huge impact on how my face looks and when I take my weekly pictures, it looks redder and inflamed than it actually is. You will see that I attached 2 pictures of me in the Caribbean where I am only wearing a lightly tinted sunscreen and the redness is barely noticeable. In natural lighting, it does not look as red however in bathroom lighting it looks very red! However, my skin is really starting to flatten out and I only have a couple raised bumps. I will definitely have hyperpigmentation and some minimal scarring to deal with after Accutane but all treatable! Â
Post cyst mark…  You can see in my picture on the ride side of my face a red/purple mark. This is from a cyst that popped a couple times and as a result left this behind. I asked the dermatologist about it and he said that the color will heal on its own it just may take some time but nothing to worry about.Â