September 13th, 2017 – Week 13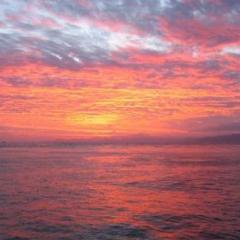 Redness has returned… unfortunately the redness has returned significantly since I have been off the prednisone. I have also been breaking out and currently have about 8 active whiteheads and 2 cysts which are very inflamed and causing pressure every time I go to wash my face.
Caribbean Salt Water… I am heading to the Caribbean for the next 5 days so I have done everything in my power NOT TO PICK as I hope the salt water will dry out all the whiteheads and they will flake off. As for the cysts, I'm hoping to salt water brings them out naturally so they can drain. I will continue to wear my SPF 50 face sunscreen daily and reapply throughout the day as I do not want to get burned.
Today's blood test… I have had my monthly blood test today and just waiting for the results. If everything looks okay, I believe the dermatologist may up my prescription next week when I see him. I will keep you posted!Â