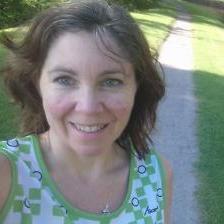 So day 7 - the first week is done!

Facial skin is dry and flaky, but manageable. Head is itchy, but that due to the dryness. I have a simple Aqueous cream that I am using at the moment and that seems to be ok. I have tube in work and a big tub at home. I put it on 5-6 times a day at the moment.

I have the feeling that my chin is going to break out something really bad. Its itching deep inside and I can feel the spots/cysts forming. I hope they are not as bad as they feel, but will let you know.

I am a little tired, but we are so busy in work (and have been for months) I have been tired all summer! Could really do with a holiday (but with staying out of the sun!)

I was a bit grouchy when I got home from work last night (I almost never get grouchy), there were a number of factors and my daughter said it was the tablets, whether it was or whether it was just a coincidence, I don't know.

I think I am a little achy too, I usually run on a wednesday, I'll still go, but take it easy.

Other than that, things are pretty good!

I'm happy to answer any questions, and I'll update when I can.