September 7 - Week 12 on Epuris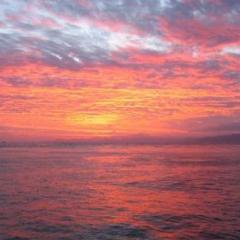 Off prednisone… Last week, I noticed a lot of improvements however this week it is back to normal. I am very red and inflamed again and I am breaking out on my chin with huge whiteheads. I think this is because I have finished my 10 day supply of prednisone so my body is going through withdrawal. I wish I can stay on that pill throughout my entire course but the dermatologist said it is a medication I can only take for a short period of time due to its side effects and risks.
Deep Cyst on cheek… I have had this constant deep cyst on my right cheek for the past month and it has come to the surface at least 3 times now. This past week I was scratching my face only to scratch off the skin and the white head popped to the surface. I decided that I was going to take the risk and get it all out be pushing down on my skin rather than squeezing. I think I got most of the infection out but now (like always) I am left with the black/brown mark until it heals. I have been moisturizing like crazy to help with the healing process.
Week 12… 3 Months… Today marks the beginning of the third month on Accutane. I am still on 40mg a day but my dermatologist eventually wants to get me at 60mg a day. I am hoping that within this month I will see the most changes as people say this is the month you start to see progress. I am also going away next week to the Carribean so I will make sure to lather myself in sunscreen (especially my face). I am hoping the salt water will also help with the inflammation. Stay tuned!