August 31 - Week 11 on Epuris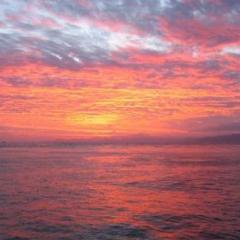 Improvements...
over this past week I have noticed the most improvement so far throughout this journey. Most of the bumps are starting to flatten accept for a couple of deep cysts that continue to boil below the surface of my skin.
Dry, flaky skin...
with the increase in dose, my skin has become very flaky once again and my lips are cracking a lot. I continue to use the same lip product and moisturizer and limit makeup as much as possible to let my skin breath.
Forehead breakout…
Although I am not breaking out as badly on my forehead as before, I keep getting the occasional cyst that eventually turns into a whitehead needed to be extracted. 1 seems to pop up every week. Currently I have a deep cyst with two heads forming UGH!
Decrease in redness...
although I still have a long way to go, the redness is starting to become a light pink and not looking so inflamed as it was so I am happy about that!
Scarring...
I asked my dermatologist if he could tell is I was going to have any red scarring based on how he analyzed my skin. His answer was that the scar marks are pretty surfaced and should probably fade throughout the course. I had no deep scars that concerned him so that was good news!