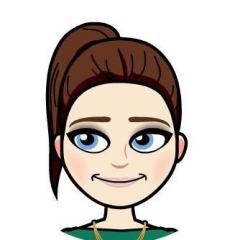 I had my one month appointment at the dermatologist on Thursday morning. She was really impressed with how I've taken to it and her eyes lit up when I said I'd not had an initial break out. Of course everyone reacts differently to the medication but she said that it filled her with confidence that this treatment was going to be effective for me personally.
She upped my dose from 30mg to 70mg for the next month and said it was a good idea to try and get as many mg under my belt before the winter months, as it's harder to cope with the dryness then due to central heating etc. I was warned that my side effects would get more intense but also reminded that I know my own limits and if it affects my day to day life too much to reduce the dose to 50mg, but that of course, this would mean I may be on it longer. I was originally told 5 months.

I just want to put out there that the pharmacist seemed a bit confused about my new dosage. She looked me up and down and said "... 70mg, are you sure? did they weigh you?" Yes. She did weigh me. I was just over 63kg, and when I said this she just said "Oh... okay." The doctor explained to me that the treatment is, in a nut shell, maths and that basically by the end of the treatment my total mg needs to be ideally between two numbers - one that was 120mg x my weight and one that was 150mg x my weight.

Here is a summary of how I've been getting on over the last month:
Break outs – nothing major, any spots I did get were early on and would clear quickly and my skin completely flattened towards the end of the month. I had no spots when I went to my dermatologist appointment.
Dry skin – noticeably a lot drier to me, but manageable. Mainly around the sides of my nose and any spots that I had. It became more noticeable to others towards the end of the month but even then it wasn't too bad. I think I could cope if this is as bad as it gets.
Dry lips – they started drying out and cracking quite early on, and I found when I was speaking a lot I would have to reapply lip balm constantly because they'd start to get really tight. The dry lips have without a doubt been the stand out side effect with me.
Dandruff – oh my days this was excessive. Honestly, I've never known anything like it. I would touch my head and all of a sudden it was snowing, I felt so gross and self-conscious at work and on public transport. It was really bad for the first three weeks but calmed down a lot in the fourth week. I started using t-gel shampoo once/occasionally twice a week (because I never need to wash my hair anymore!!!!!) and I think it's really helped!
Flushed complexion – My face has a pink/red hue, without make-up I look permanently hot or embarrassed. It's only shown through my make up once or twice, and sometimes my face got quite hot and I felt like I was going through the menopause.
Joint pain – Mild lower back pain but nothing too serious.
Headaches – I had one headache a few days after I started the medication, it felt like a really bad hangover but went away with some paracetamol. It could just be a coincidence.
Mood – No negative affect on my mood whatsoever, if anything I feel really positive about my skin for the first time in ages.