Day 6 Evening - possible end of trial?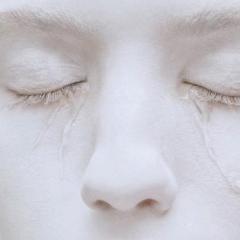 Eurgh...the way my skin felt seriously worried me. Closest I could describe it as is if it had salt on it which doesn't come off when you rub over it.
The itching drives me seriously mad too. I haven't read anything about this in the other reviews, but for me..god... It's like that episode of Spongebob where Mr. Krabz is like THE DREADED SQUEAKING OF THE BOOTS except that my skin is the boots and the squeaking is the itching. I can't handle it. The only time I had it this bad before is when I was 11 or so and just started my bad acne. It itches where a spot is forming.

So, I washed my face again for the night and applied some magnaminty on the especially bad zits on my chin and a part which was super itchy on my jaw. I tend to leave this stuff on overnight usually, so I will today. If I can wean myself off of BP and move to purely washing/using this mask, I'll be damn happy. My issue is BP is that I have to get it from my doc. I use Duac. I haaaate relying on doctors. Prescriptions are bloody troublesome. Maybe if I could find an OTC one at least, I'd be happy with that. I might try Acnecide. Think I'll go look up reviews of it now.

I'll see how I am in the morning. The regimen I was using was fairly good for me to be honest, I just don't like relying on make-up so much. I hate wearing it. Though, I don't look as bad without moisturiser. Maybe if I could find one which is lightweight and leaves my skin looking matte, I could go without it.

One thing that came from this is my hair is producing less oil! It still looks oily, and I'll have to wash it tomorrow to prepare for Monday's guests, but, maybe I won't need to wash it as often anymore. Maybe this experiment would have gone better if I used pure water. I might consider getting some bottled stuff to rinse off with.