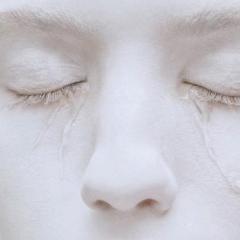 Day 4 - Had a couple heads which mostly dried out halfway through the day and then completely by day 5 morning. Much faster than I'm used to.

Day 5 - I'm having some under the skin red bumps, but they seem to be the type which linger a day or to two then go away without getting any worse. I think that this will happen here. They're barely visible, only to me. I am having some of this along my hairline. I thought the lack of shampoo/conditioner would prevent this from happening. Oh well. It's nothing bad.

I did stray from my perfect diet a bit because I couldn't nom till half 5, so I dove into two mini potatoes and sausages. If anything worse happens, it'll probably be from that. I do have a sort of 'hack' to getting away with eating badly, but I don't know what will happen after doing it with this regimen. What I do is eat the bad thing then immediately or asap fill up on healthy food (some rice, fish and veggies) and fruit. It tends to minimize the bad effects quite a bit... if you're fine with becoming a bit porkier, that is. Temporarily. Doesn't aaalways work, and not 100% but certainly helps. Eating well before and after maximizes the good effects, but you'll have to measure quite well how much your belly can actually fit, lmao.

Just to ensure the least damage as possible, I did go and get a wet cotton pad and smooth it over my lips then around them after eating that, just so that the grease from it wouldn't linger on me. I splashed water around my mouth for good measure. We'll see how it goes. If the effects are too bad, which I'm actually not feeling, then I'll know it was the food.

I do tend to mostly get spots around my mouth in general, and I have heard of how some have fixed this up after changing their toothpaste. Anyone want to recommend a brand which would be good for that? I might look through the reviews later for this.

For the record, if anyone's actually reading this, I'm not applying any moisturiser or sun lotion. I've actually never worn sun lotion on my face, maybe once when I was 6. My skin feels pretty normal, others had it oily from this at first but I barely have at all. It's just flaking around my mouth, mostly.