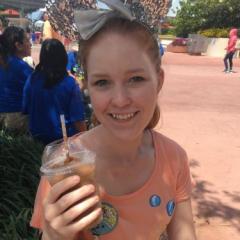 Hello,
My name is Carly and I am a 21 year old female and I am about to begin my first course of Accutane. I will begin by giving a brief description of my acne journey up until this point. I have struggled with cystic acne since the age of 12. From the ages of 12-15 I tried EVERY over the counter acne medication that I could get my hands on but nothing seemed to help. In fact my acne progressively became worse as I approached my later teen years. At the age of 15, my acne ( It was only on my face at this point) became so severe that my mom decided to make me an appointment with a dermatologist. I was prescribed Tazorac, Aczone, and doxy. That combination cleared my face up beautifully and I eventually went off of the Aczone and doxy but stayed on the Tazorac.

At the age of 18, my skin was pretty clear until one day when my back and chest broke out like crazy. It had never done this before so I made an appointment to go back the the dermatologist to have it looked at. I was offered Accutane at that time, but I declined because I wanted to try alternative treatments before I jumped right in. I was prescribed more antibiotics and creams and nothing has worked to clear up my back. My face also began to get more breakouts even though I continued using my Tazorac.

Last month, I had a follow up appointment at my dermatologist and he suggested Accutane for my case. Since I have exhausted almost every option, I decided to just go for it and that is when I started "the process." I got my educational materials and was instructed to have contraception counseling before I could have my first pregnancy test and be registered into Ipledge. I went to contraception counseling and selected my two forms of birth control then I went back to the dermatologist for my pregnancy test and to sign all of the paperwork to be registered into the Ipledge system. After that, I waited the 30 day wait period required for Ipledge and then got my blood work done and had my second appointment. Right now, I am just waiting for my blood results to be reviewed so they can send the prescription in (which should be tomorrow)! I am excited and a little nervous to start! If you have any questions or suggestions leave them in the comments!