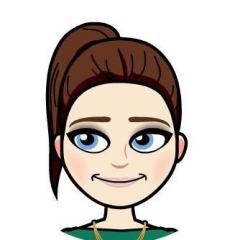 I've just completed my third week on 30mg of isotretinoin/roaccutane. Still no major breakouts on my face so I'm assuming I must just be able to tolerate this dose? My one month check up at the dermatologist is only a week away and I'm still feeling super positive!

Although my face is clearing up, my back still needs a lot of work. I wish i could physically take a photo but my t-rex arms won't allow it.
Day 15
Thursday 3rd August
Same old, same old. By lunchtime my face was starting to peel around the middle of my face and nose. I've switched my foundation for a CC cream which is more hydrating and it seems to be helping. Once I reapplied it, my face didn't look that bad at all. Lips are still very dry, I find that the more I speak, the more I have to apply lip balm.
I also noticed that I started to develop a lump on my chin and I also have two quite large, painful spots on my back, and one small but very red one on my chest.
Day 16
Friday 4th August
Today I started to feel quite flushed, like I'm entering early menopause (I'm not). I've found that whenever I start to experience weird symptoms like this, that if I google it followed by "roaccutane" that I usually find threads of other people going through the same thing. This was one of those cases!
Although my dandruff is still bad you can't really tell if I wear my hair down. On the bright side – day 4 without washing my hair and no dry shampoo needed. I think this is going to be my favourite part.
The lump on my chin also grew a friend, directly underneath it. Although I'm calling them lumps, they're no way near the size of the ones I'd normally get and they go so much quicker.
Day 17
Saturday 5th August
The dryness continues! I spent the day constantly moisturising and although I didn't need to wash my hair because it still looked fine, I washed it anyway because I was starting to feel a bit gross.
I went out for drinks (coffees and lime sodas) with some friends tonight and did my special night out face prep which so far, hasn't failed me yet.
Cleanse -> Gentle exfoliator -> Moisture Mask -> Gentle cream cleanser (to take off excess of mask) -> Spring water ­-> Moisturise -> Make up
My face looked completely normal! My lips were feeling really tight though, and I had to reapply lip balm pretty much every 5 minutes throughout the night. I know everyone has completely different experiences, and I've been incredibly lucky not to have had a monster break out yet.
Day 18
Sunday 6th August
The two lumps on my chin had turned into white heads! I popped them. Still not sorry.
This is also really embarrassing, but I've started to notice that my face has become quite… hairy… only light hairs, I'm not talking full grown beard, but around my chin and my cheeks/sideburn area(?), what used to be really short fair hair that I never would have noticed is becoming less and less subtle. I can't not see it when I look in the mirror.
Has anyone else experienced this? I don't know if it's the pill that I'm on or the roaccutane but I'm definitely bringing this up with my dermatologist at my next appointment.
I think I might stop taking this pill in the meantime and ask my GP to try another one. I'm single and I'm sober so I'm not at risk of becoming pregnant. Even so, surely having a beard will be an effective enough method of contraception. Sigh.
Day 19
Monday 7th August
I went to see my grandparents after work; my grandma said "oh you look great! You just have one spot there on your forehead. Oh and one there on your chin. Oh and another couple on your chest. And some – no. quite a bit of dandruff!"
Day 20
Tuesday 8th August
I had dry eyes pre-roaccutane anyway – but today I've found myself reaching for my eyedrops a lot more. My eyes were extremely blood shot again and felt so tired, but as soon as I'd used the drops they felt and looked a million times better.
I'm trying to drink less coffee and more water to see if this helps but I've never been that good at making myself drink water.
Day 21
Wednesday 9th August
Still haven't washed my hair since Saturday which is incredible for me – normally I'm lucky to get two days out of it without having to reach for the dry shampoo. I'm definitely enjoying this side effect the most although the dandruff is not as fun, but that's only really bad in the evenings. I can't use a hair dryer as this makes my scalp dryer.
I woke up late today and didn't have time to cleanse properly and it definitely shows. It's the driest my face has looked over the past three weeks but also the clearest. I've started to develop little tiny spots on my forehead too (not the one over my eyebrow – that's a scar from a recent car accident) and as mentioned previously, I don't normally get them there. Here are some visuals- the make-up has been on my face since 7am though, it's now 10:30pm: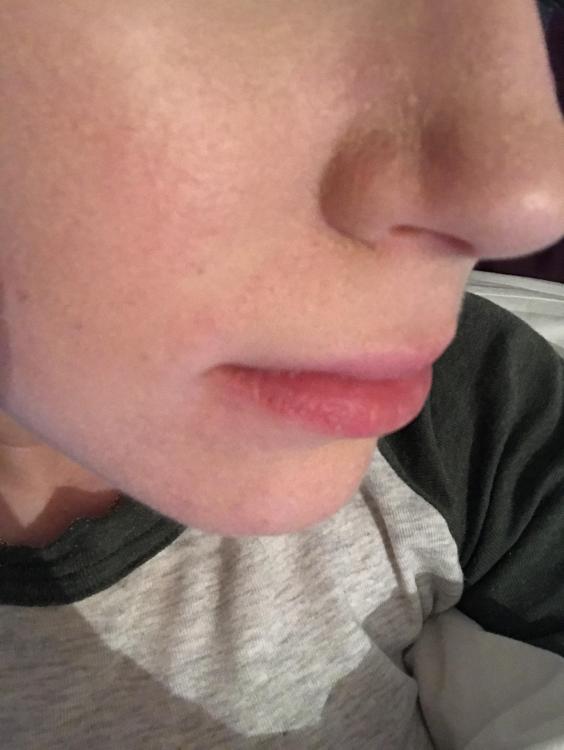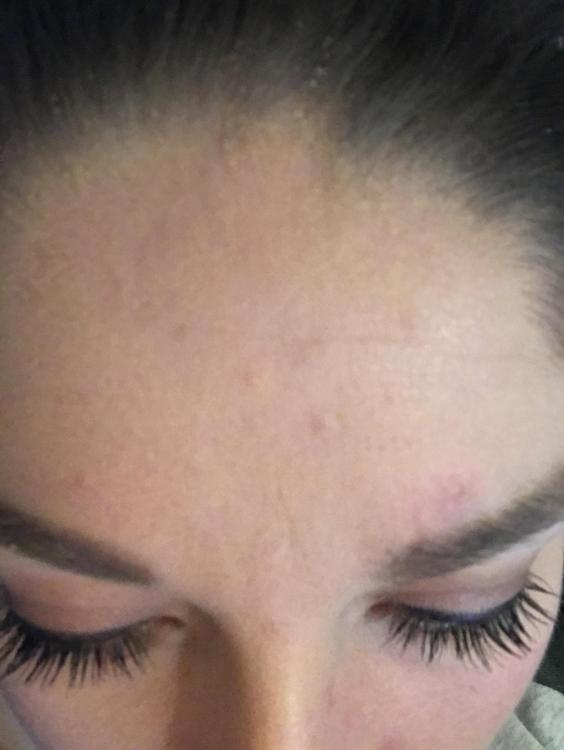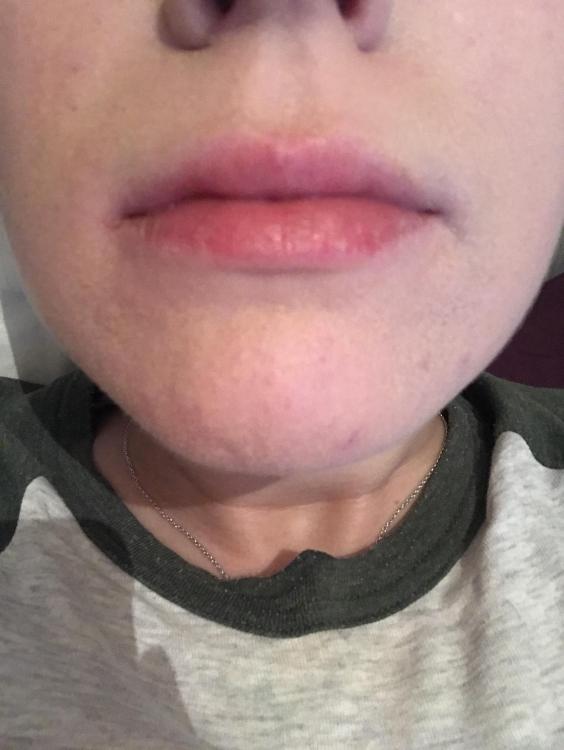 My lips are probably the most chapped they've been so far today. It's nothing I can't handle though!
Products that I've used this week
Cleanser - Liz Earle Cleanse and Polish
Cleanser – Avene Extremely Gentle Cleanser
Spring Water - Avene Thermal Water Spray
Moisturiser – Avene Hydrance Optimale Light
Gentle exfoliator- BIODERMA Hydrabio Exfoliating Gel
Moisturiser - La Roche Posay Effaclar H moisturiser
Moisturising Face Mask - BIODERMA Hydrabio Masque Moisturising Mask
Lips - Elizabeth Arden 8 hour cream and Nivea Essential Care lip balm
Body – Aveeno Daily Moisturising After Shower Mist and Sanex Dermo Sensitive Skin Shower Cream