August 9 - 2 Months on Epuris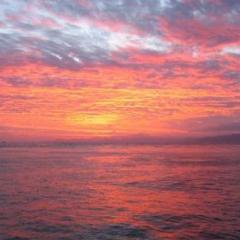 Painful Face… My face has never been so painful and ITCHY! No matter what I use, I feel like something is crawling all over my face. Our course itching does not help the redness and can irritate my skin even further.
Picking update… I wish I could tell you that I completely stopped picking but unfortunately it is an ongoing thing. My thought process on picking is very simple. When I look in the mirror and I see a massive whitehead (and I'm talking one that is ready to be popped) I take my pin and the extractor and pop it, done. When it comes to cysts, I have had them where they THROB and ITCH and are just so painful that I can't stand to leave it. Again, I use my needle and apply little pressure and normally they burst but leaves a huge red mark that I am stuck with until it heals.
Cluster Pimples… I find that I get a lot of pimples in one area in which they all form whiteheads around the same time. When extracted I'm always left with the damage of redness.
Forehead Update… I am still breaking out on my forehead but not as bad as last week. You can see from the pictures that it has started to clear.
New Moisturizer… I have switch to a new moisturizer after running out of my La Roche Pose one. I am now using Cerave Moisturizing Lotion and chose this product based on review from online. Since I just started, I can't really provide my feedback, so stay tuned!