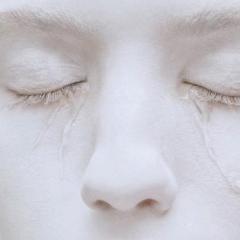 Day 2, not much difference. I found my skin was still pretty dry and I was still probably overdoing it. I read through many other reviews f this and some just did it once a day and for a few seconds in the shower. Maybe this would help.

Day 3, slight breakout. Like, very slight. I believe this may be more emotion-related than anything because I watched The Notebook for the first time ever yesterday and cried like a bitch. I find when tears touch my face, the result isn't great. So I usually cry when on my back so it doesn't go down my face. Random tip, y'all.

I've noticed my skin is becoming ITCHYYY. HECK. Not great. I sometimes just water splash it a little when it's itchy and it seems to help, but I guess too much will dry it more. I still barely get much oil. The 'breakout' can hardly be called that, as a couple previous 'bits' have actually gone down a bit. The new thing is slight reddening in areas around my mouth, like pre-forming bits. I'm shocked it's not so much worse, honestly, so this may pass too. It's only a tiny bit.