Entry posted by dw75 ·
964 views
Tomorrow will be the end of week 4. The time has flown by.

Mentally I still feel fine. Physically, my skin has barely broken out since that awful initial breakout in the first 2 weeks (pictures coming). I've had the odd small spot but no lumps. The lumps have mostly scabbed/peeled/flaked off, but I still have active parts on my side neck line (a problem area for me), and I still have a lot of redness all over.

By no means am I anywhere near clear yet, but now that my actual acne is starting to go (I've not been this "clear" for quite a long time, so this is huge for me), I can now see how much redness I have leftover. I hope, if my skin doesn't breakout anymore, then the redness will have the chance to fade over the next few months.

In terms of dryness, my skin stopped producing any noticeable oil after 2 weeks, but my skin hasn't actually been that dry. I think the initial flaking/peeling in the first 2 weeks made it seem worse than it actually was. Now that that's over, my lips feel dry after a few hours of not moisturising, but they don't look dry or cracked/split, and it's not like it's an emergency to find the Vaseline. And my face looks/feels normal (I moisturise it once a day and feel ok). I guess that shows how oily my skin used to be, if it has taken/required 40mg daily Accutane just to bring it down to normal levels, whereas people with normal skin at the start would get intense dryness. Then again, maybe I'll get that if/once they increase my dosage.

Overall I'm feeling really positive. I no longer have any doubts that my skin will get fully clear with Accutane in a few months time, but what i do have concerns with is relapsing. For instance, I hope having naturally oilier skin doesn't become a problem in terms of relapsing once I finish my course. I've read conflicting information on this. One source said that oil levels return in most people but acne doesn't (the oil changes and becomes less susceptible to blocking pores, or something), and other sources saying oil levels permanently reduced (by 40%?) / pores shrunk. I read that people with seborrhea are more prone to relapses. I don't have seborrhea but I'm naturally in the oilier side of things.

I'll ask my dermatologist these things next time. My next appointment is next Thursday (17th August). I'm roughly 75kg and on 40mg/day. I think they said they'll increase this if my body is tolerating it well. I'd prefer this as well, as lots of studies link dosage to relapse rates. Some don't link them, but I'd rather not take that risk. I definitely don't want to put up with acne ever again! 8 years sucks badly enough thankyou!

Brainfog moment: I can't remember if they want me to have the blood test a week before the next appointment. Last time I did everything on the same day and got the prescription ordered early as well, so perhaps not.

From May. That was a good week during long-term doxycycline use. Usually it was worse (and far far worse without it). Excuse my death stare.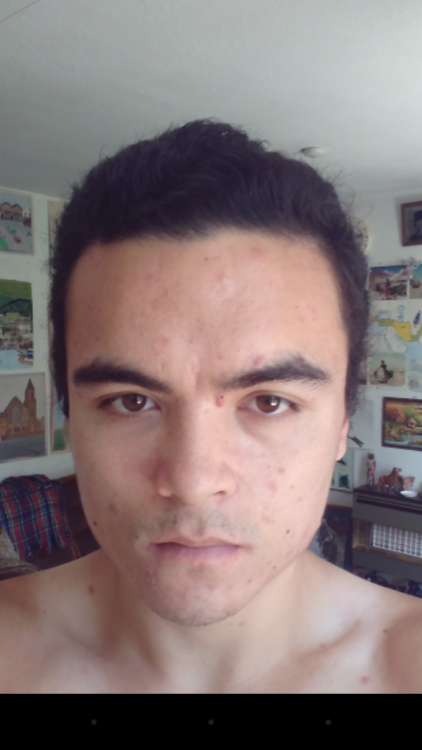 Next up is my initial breakout (prepare yourself for horror):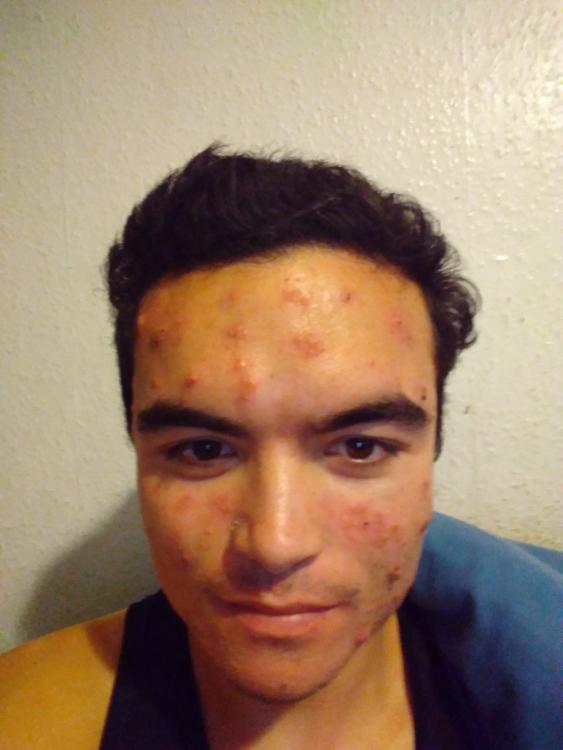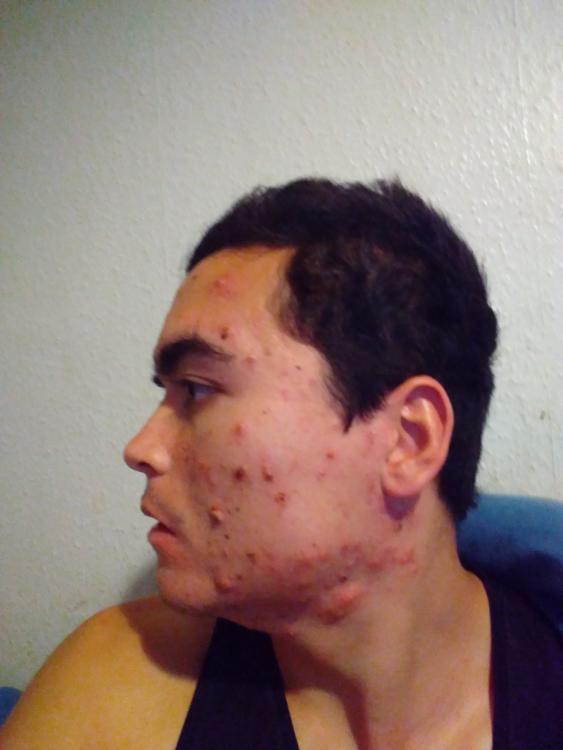 About 4 weeks later: