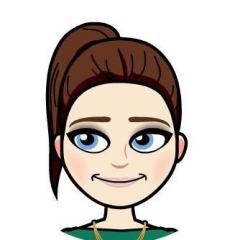 I've just completed my second week on 30mg of isotretinoin/roaccutane. I can summarise this week in one word: DANDRUFF.
If you've been through or are going through roaccuntane, please let me know how it's going/gone, I love hearing other people's stories and tips. Likewise, if anyone has any questions for me feel free to ask away!

Day 8
Thursday 27th July
I had really dry lips when I woke up this morning. I wore make up today too and although it clung to the dry patches around my nose, it wasn't too bad.
My scalp was. on. fire. I do my best not to itch it in the day but I must go to town at night because I don't remember ever having this much dandruff EVER. My body has started to get quite itchy too. I was prone to eczema when I was younger so I'm fully expecting that to return.

Day 9
Friday 28th July
Woke up early and lips felt super tight so I slathered them with 8 hour cream and went back to sleep. When I woke up again a couple of hours later they felt a lot better so this stuff definitely works!
My scalp, arms and legs are very itchy.
I'm also noticing that I'm getting a few small whiteheads on my face and I'm starting to feel a few lumps under the skin, in particular, one next to my nose which I have a feeling is going to keep growing. We'll see!

Day 10
Saturday 29th July
I woke up today with four new white heads, one of which was the lump that was growing next to my nose. I popped it. I'm not sorry.
I had a party to go to tonight and I really wanted to look as normal as possible. I used a gentle exfoliator on my face to get rid of any dry skin and then tried some of the Avéne products, which oh-my-god, are incredible. I put a full face of make up on and my skin has never looked better. The only things giving me away were my incredibly flaky scalp (yuck – I had to ask my friend to be on dandruff watch) and my lips, which looked a bit dry but not overly.
I'm still itchy all over, some clothing/materials make me feel more irritated than others but it's not unbearable.
Today filled me with so much hope and excitement for life post-roaccutane.
Day 11
Sunday 30th July
My face has never felt so smooth. The corners of my nose were quite dry when I woke up but after cleansing and moisturising I was able to sort the worst of it out. My lips felt alright this morning too, the 8 hour cream is a god send. My face is also turning a shade of pink too, so I look permanently embarrassed or hot – see chin : neck comparison below: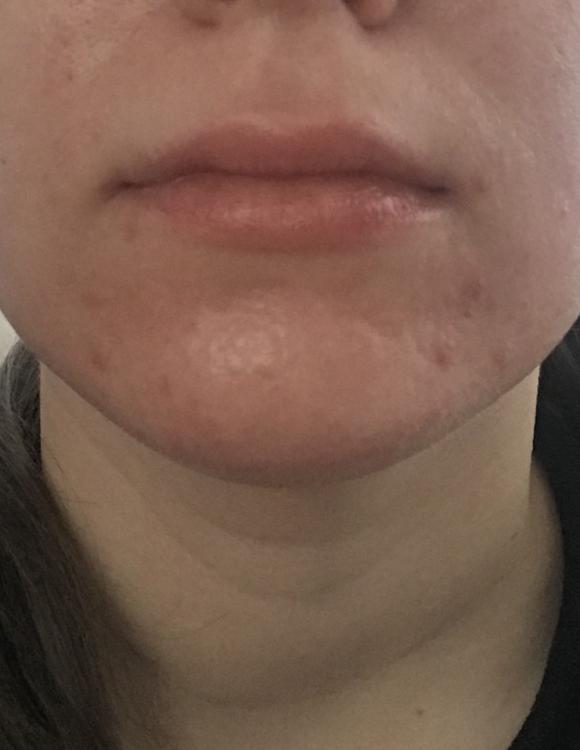 I feel like a broken record but my main issue in my second week has without a doubt been my scalp. I'm allergic to a lot of shampoos including head and shoulders which isn't ideal, but I bought some T-Gel in the hope that I can introduce this once a week to keep the dandruff at bay.
I go back to work tomorrow after a week off which I'm definitely dreading.

Day 12
Monday 31st July
Exactly the same as yesterday – although throughout the day I developed a rather large lump on my forehead and I never normally get spots there. I kind of look like I'm about to sprout a unicorn horn. I feel like this could be the start of the skin purge.

Day 13
Tuesday 1st August
No whiteheads but the swelling on the unicorn horn has gone down. I did notice some new spots on my back and chest, they're like red lumps rather than whiteheads.
Today my lips have started cracking at the sides and it hurts to open my mouth. My skin looked fine until about 1pm when it started to look really dehydrated. As for the scalp, I'll just leave you with this lovely image... so sorry for the overshare.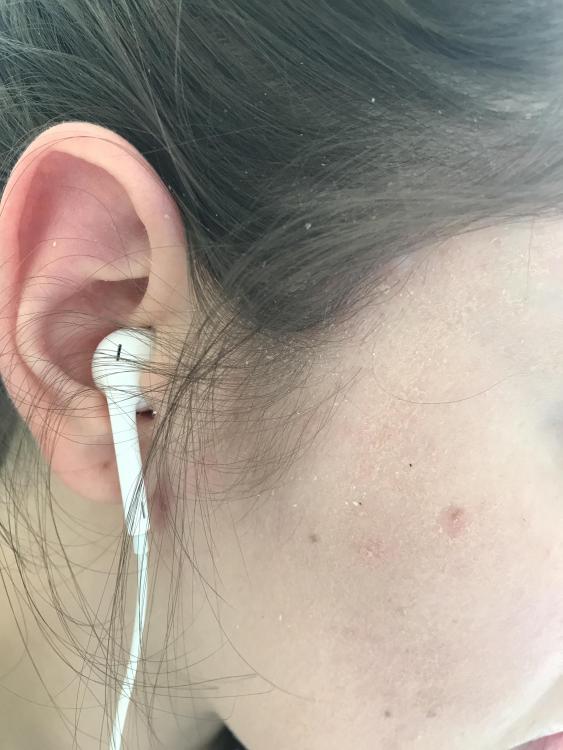 Day 14
Wednesday 2nd August
This morning my face was peeling slightly when I woke up but it was nothing the gentle exfoliator couldn't sort out. Although I'm really starting to notice my skin drying out, my boss has complimented me numerous times this week to say how great my skin looks…? Maybe I'm just being paranoid and it's not as bad as I think it is. Or maybe she's just being nice.
My eyes were really blood shot and dry this morning to the point where a colleague told me I looked "really shattered". Lovely!
No major breakouts to report yet. I reallllllllllllllly hope it stays that way!

Products that I've used this week
Cleanser - Liz Earle Cleanse and Polish
Cleanser – Avene Extremely Gentle Cleanser
Spring Water - Avene Thermal Water Spray
Moisturiser – Avene Hydrance Optimale Light
Gentle exfoliator- BIODERMA Hydrabio Exfoliating Gel
Moisturiser - La Roche Posay Effaclar H moisturiser
Moisturising Face Mask - BIODERMA Hydrabio Masque Moisturising Mask
Lips - Elizabeth Arden 8 hour cream and Nivea Essential Care lip balm
Body – Aveeno Daily Moisturising After Shower Mist and Sanex Dermo Sensitive Skin Shower Cream