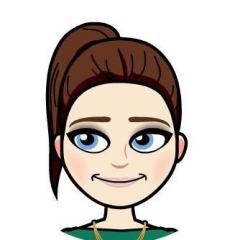 I've just completed my first week on 30mg of isotretinoin. I honestly thought (hoped) it would take a lot longer for the side effects to kick in – how naïve of me. These updates may be a little chatty and long, but I wanted to give a day to day account so I personally can see when it starts to get bad (and better!).
Day 1
Thursday 20th July
I was advised to take the tablets with the fattiest meal of the day, so for me that's with my evening meal.
Obviously, no side effects after the first tablet but as you can see from the photo below I started on the tablets with a couple of nasty hitchhikers on my chin. Very painful but overall this is a what a good skin day looks like for me.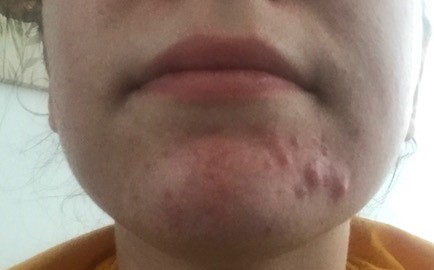 Day 2
Friday 21st July
No side effects on day 2.
I went out after work for big team drinks. I know some people drink whilst on this medication but my dermatologist advised me to be kind to my liver so I stayed on lime sodas all night. Sigh.
Day 3
Saturday 22nd July
No side effects on day 3.
Today was really bloody sunny. I went out again for catch up drinks and dinner with some old uni friends and drank water all night. It was a late one but on a positive note, I saved a load of money. Hello silver lining!
Day 4
Sunday 23rd July
Woke up with a banging headache, like this was the hangover I would have had if I'd have strawpedoed a bottle of white wine the night before. It went away with some paracetamol but kept creeping back throughout the day so I just stayed in bed.
The side crease of my nose was also a bit sore. The only way I can describe it is that I was more "aware" of it whereas normally I can't normally feel it.
Day 5
Monday 24th July
I have a week off work this week so I had a make-up free day and just kept topping up on the moisturiser to try and prevent any dryness. My skin didn't look dry at all today and my spots started to flatten.
When my older brother saw me that evening I was greeted with "Why is your face so red?!" This is either due to that very sunny Saturday as I've not been wearing sun cream or possibly it's just a side effect? I've read other people's blogs where their skin has gone quite red so who knows!

Day 6
Tuesday 25th July
I didn't think my skin was that dry at all. And then I put make up on. See photo below. It didn't look that bad in person, and if this is as bad as it gets I could live with it. Sadly I know that's not true but I can dream!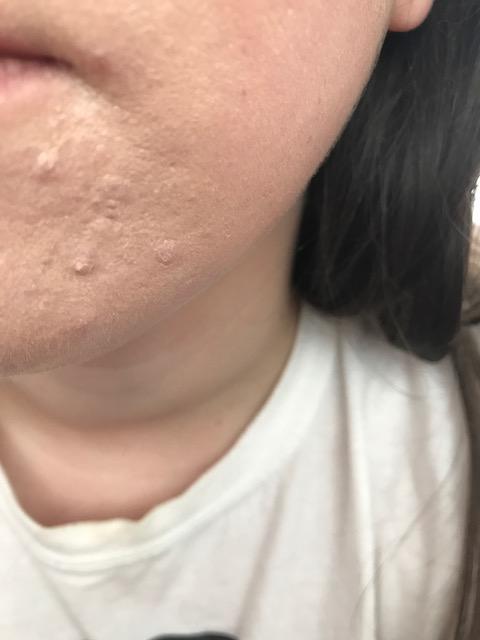 Day 7
Wednesday 26th July
My lips have started to dry out a lot more and I also noticed that my scalp is really sore, it almost burns! The dandruff is excessive and not at all attractive. My skin generally looks good though - everything on my face has flattened, my chest has cleared up, my back is very scarred but everything is flat.
Products that I've used this week
Cleanser - Liz Earle Cleanse and Polish
Moisturiser - La Roche Posay Effaclar H moisturiser
Moisturising Mask - BIODERMA Hydrabio Masque Moisturising Mask
Lips - Elizabeth Arden 8 hour cream and Nivea Essential Care lip balm