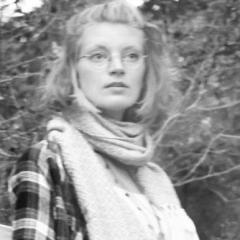 Wow, it's been a while… both since I've written, and since I've started!

Status: Things are continuing to improve, although it is sort of a two (or three!) steps forward, one step backward kind of a deal. My forehead is almost completely clear of blackheads now, which is so exciting. Other than some mild PIH and some teency tiny dying zits, it's pretty much totally clear. This includes my temples, which is super great.

My chin… is getting there. The "no man's land" area under the corners of my mouth are mainly clear, particularly on the right side, but there is still some mild purging going on. The good news remains that it isn't anything new—everything coming to the surface was a blackhead or clogged pore, and it's all on its way out. Along with something closer to my cheek, which I hope doesn't turn into a big cyst but has been laying dormant for a while… it is what it is.

My chest is also doing OK. The big welt right smack-dab in the middle is still red, but it is getting smaller. I wouldn't be surprised if it purged one more time, since it was a giant cyst that had 3 HEADS at one point… but since it's follicular rather than "pure" acne, it's a different process. I've also got three tiny folliculitis zit things in between my boobs, and while they're not exactly going away (arg) they are getting smaller? I'm just not touching them because I know from experience that popping even the really ripe looking ones that SHOULD, in theory, be popped on my chest just leads to massive PIH and the lesions sticking around for an even longer time.

My back… is also making good progress! It's discouraging sometimes, because the area right behind my shoulders/where my backpack straps hit has still be experiencing breakouts of these kind of strange zits… they look like they're coming to a head, but the area around them is totally pink. They almost look like bug bites. Anyway, one on each side has popped up in the past week, and they die down in about a week or two. It's a bit frustrating, but it's really not so bad… other than those, I basically have no ACTIVE acne on back—although I do have some dying lesions on the right side between my shoulder blade and my spine. Whatever, that place had tons of black heads, and the zits seem to be going away kind of fast?

Noteworthy is that the zits from the BIG breakout two months ago are still faintly there… they've mainly shrunk down, but they're still on their way. I have faith they'll go away completely.

My PIH remains on my back, but it is getting lighter and I've firmly decided to not stress about it. Because it doesn't help, and it makes me feel bad, and while my back isn't FLAWLESS, it's also not the worst. It could be a LOT worse.

So, did I meet my goal of no active face or body acne by this weekend (my friend's wedding)? Not quite – although who knows, the wedding isn't for a few days! Maybe I'll have a miraculous clearing by then! But… even if I don't, it's OK. Things are still moving forward.

NEW GOALS: no ACTIVE (dying is acceptable) acne by the time I go to Japan on August 6th , significantly faded PIH (face and body) and smooth skin on face and body by the 15th (when I dance in the Buddhist festival). Significant progress by the 19th (when I see my special guy in Japan!).

Wish me luck…

ALSO, I'M SO STRESSED RIGHT NOW THAT EVERY TIME I'M AWAKE – WHICH IS A LOT BECAUSE I AM HAVING TROUBLE SLEEPING DUE TO STRESS – FEELS LIKE A PANIC ATTACK. I'm sure this isn't helping things, but at least it's not HURTING… I can trust that DKR is taking care of shit the best that it can, and at least I don't feel the need to stress about acne. Why the stress, you ask? MOVING OUT OF MY APARTMENT, PACKING FOR A SEMESTER IN JAPAN, TEACHING A GRADUATE CLASS AT AN IVY LEAGUE INSTITUTION, AND ATTEMPTING TO WRITE MY DISSERTATION. You do to the math…

WISH ME LUCK!