July 26, 2017 - Week 6 on Epuris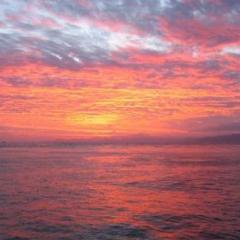 Active Pimples… I still continue to have a lot of active acne consisting of both painful cysts and whiteheads. Most of my cysts have the red pigmentation even without picking which is very annoying and tend to flare more when I wash my face, UGH!
Update of last week's post… Last week was a very bad week for me that consisted of the worse picking ever. I am happy that the swelling has gone done as well as some of the redness which I thank to ice, salt water and aloe Vera plant. My lower back ache was a result of a new workout as I have not experienced it since.
Dry, Itchy, Burning Skin… I continue to have extremely dry skin in the areas where I have acne in which they become very itchy throughout the day. Anytime I apply makeup, face wash or moisturizer, there is a burning sensation which makes my skin very red. When I have to wear makeup, I have been using a powder which obviously doesn't help the dryness, therefore I will be trying a liquid foundation to see if that helps with the dryness when I am out and about.
Change in Moisturizer… Currently I have been using the Avene Optimale Light Hydrating Cream as my moisturizer however I have found I am not a fan therefore I looked through my drawer and found another moisturizer that I have used in the past. The one I am now trying is La Roche Pose Hydraphase Intense Light and so far, I like the way it feels so much better. I have also been researching a LUSH moisturizer called Cosmetic Lad which I may pick up a sample to see how it is. I am a huge fan of LUSH products with the Tea Tree water being one of my favourites!
Ups & Downs…
I have days where I feel like Accutane is not helping whatsoever and I start to lose hope. This normally occurs if I pick at my skin which I am trying my hardest not to. It is important to mention that when it comes to picking my skin, I am very careful and do not overdo it, which I used to do in the past before Accutane. However, I have days where I look in the mirror and I see some improvements and after reading peoples blogs and product reviews on a daily basis, I realize that I am not alone in this struggle and that I need to push through because the result should be worth it… I HOPE!