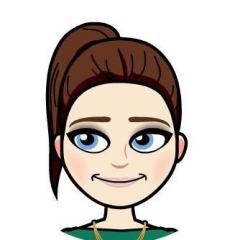 Quote

"You'd be really pretty if you had clear skin."
I was 14 years old and having a sleepover at my friend's house when I realised that my skin was a noticeable problem. Not just to me, but to other people. I know her older sister won't even remember making that comment but it's stuck with me in the back of my mind ever since.
The most frustrating part for me personally over the years hasn't been my skin itself, but people giving me their (unwelcome) opinions and telling me why I had "bad" skin:
"You don't clean your face enough." "You clean your face too much." "You're using the wrong skin care products." "You need to clean your make-up brushes more often." "If you didn't wear make up, your skin would clear up." "You need to stop eating chocolate." "You need to drink more water" "It's because you drink too much coffee." "You should just cut out dairy full stop." "You need to change your pillow cases more." "You should go on the pill." "You need to shower twice a day." "You don't wash your clothes enough."
If you're not a medical professional, please don't ever take it upon yourself to try to advise someone on how to treat their acne unless they ask for your advice. I wouldn't have said I used to be particularly sensitive, but this constant uninvited scrutiny and pressure has completely knocked my confidence and made me ridiculously insecure.
I'm now 24 years old and have suffered with mild to moderate cystic acne on my face, chest and back for just over 10 years. I am under no illusion that my acne could be a lot worse, but when it dictates simple things in your day to day life – how much money I spend on make up trying to cover it, how confident I felt attending meetings at work, what clothes I can buy, deciding which items of clothing that I already own that I can wear on a daily basis, whether or not I make plans with friends and even allowing myself to be comfortable enough around someone to be into a serious relationship – enough is enough!
After trialling many different topical treatments, antibiotics and contraceptive pills that really didn't agree with me, it was actually my gynecologist that suggested to my GP that I try Isotretinoin (more commonly known as Roaccutane). He was a specialist in PCOS and had seen "remarkable improvements" in his patients, and he felt like this would be a really effective solution given that my acne was not triggered by a hormone imbalance.
I was really apprehensive about going ahead with the drug initially, as a friend of a friend of the family had died whilst taking it – needless to say that my family were against me taking it! However, as I started to do my research, the overwhelming success stories outnumbered the tragedies. Not just from anonymous people on forums but from friends, colleagues and classmates too.
When my best friend got engaged this year and asked me to be her Maid of Honour that was the final straw. I couldn't bare to be that person who refused to wear certain dresses because I was too insecure to have my back and/or chest "out".
I started on 30mg tablets on 20th July 2017. I'll keep doing weekly updates on my side effects and progress as I personally found reading through these sorts of things incredibly informative and helpful. Without reading all of your journeys I wouldn't have had the guts to go ahead with the treatment!